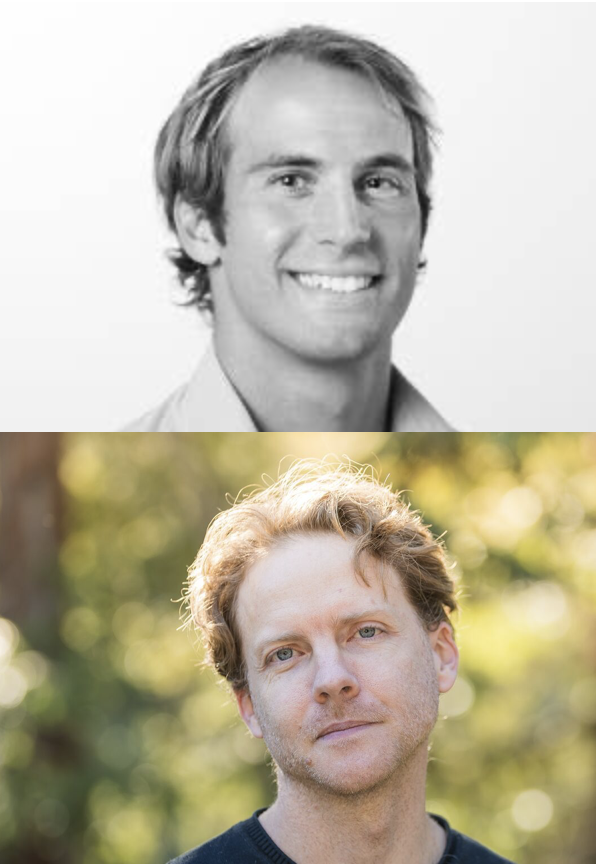 Antonio Ali Winston photo by Rachel De Leon; Darwin BondGraham photo by Amir Aziz
The Riders Come Out at Night: The Failure to End Police Brutality and Corruption in Oakland
Published by Atria Books / Simon & Schuster
The project: 
The Riders Come Out at Night profiles the Oakland Police Department, the law enforcement agency under the longest-running federal reform program in the United States.  The authors, prize-winning independent journalists, have followed the story for 13 years.  Through an examination of the department's past and present, the book examines the evolution of contemporary policing in America and delves into whether the profession, in its current shape, can be reformed.


From The Riders Come Out at Night:
The casual violence that so unsettled new officer Keith Batt was no exception – it was how some of the officers known as "the Riders" carried themselves every day. They felt at liberty to use violence to clean up Oakland's streets for Mayor Jerry Brown's shiny new vision of the city. Although none of them were assigned to the downtown district targeted for "renewal" – with new condos and apartments and chain stores like The Gap – these cops would often drive out of their district to essentially kidnap homeless residents off the streets of the city center, work them over, and dump them on a corner far from the towers and construction sites of downtown Oakland. They would jokingly refer to these extracurricular attacks as the "Beat and Release" program.

They relished any chance to satirize their own department's technical language and subvert the notion of professional standards. One spoke often of using a "knee drop distractor strike" on suspects. Another told Batt that "academy bullshit" didn't work on the streets. The Riders had their own moves and crude language to describe them.

One of the Riders, laughing about the violent treatment of a suspect, told Batt, "If you had been there, it would have shocked your conscience." Batt's conscience was already beyond shocked. During his few weeks on the job he confided in several senior officers with the training division. He told them he'd taken part in some things that made him uncomfortable. But he wasn't specific. They pressed for more, but Batt held back, realizing how dire the situation had become, and what repercussions could result if he told the truth – physical harm to him, either directly at the hands of his brutal colleagues or indirectly if they refused to back him up during a confrontation on the street, and massive reputational damage to the Oakland Police Department.

But as Batt reflected on the nights he'd spent with members of the Riders, a conviction to take action grew within him. He realized that if he had been specific with his superiors, he would have confessed that he witnessed a Rodney King-style beating of a Black man. He'd seen cops plant drugs on people. He'd been ordered to write false police reports and to lie. A dog was wantonly executed. He'd seen cops pay informants with cocaine. And he was being told that this was routine, that this was how officers did the job in West Oakland, and that he was observing OPD's "cream of the crop" in action. If he had been specific, Batt realized he would have blown the whistle. 

He knew he had to confront the Riders.
Ali Winston is an independent reporter covering criminal justice, privacy, and surveillance. A former reporter for The New York Times, he has also been a fellow at Type Investigations and reported documentaries for BBC Panorama and PBS Frontline. His reporting on police corruption, right-wing extremism, and surveillance have earned several awards, including a George Polk Award for Local Reporting, an Alfred I. duPont Award, and a News & Documentary Emmy.

Darwin BondGraham is News Editor at The Oaklandside. Previously, he was an investigative reporter at The Appeal, covering police and prosecutorial misconduct. He has reported on gun violence for The Guardian and was an enterprise reporter for the East Bay Express. BondGraham's work has also appeared with KQED, ProPublica, and other leading national and local outlets. He holds a doctorate in sociology from UC Santa Barbara and was the co-recipient of the George Polk Award for local reporting in 2017.
The grant jury: As thrilling as the best noir fiction, The Riders Come Out at Night lays bare the horrors of police brutality with careful and unflinching courage. It stands to inform one of America's most urgent debates, providing insight into the culture of a police department in freefall. The project is marked by the authors' eye for detail, ear for a galvanizing story, and instinct for the heart of a question. Their thirteen years of tireless reporting will culminate in an essential book.