Whiting Public Engagement Seed Grants
Whiting Public Engagement Seed Grants support public-facing humanities projects at an earlier stage of development than the Public Engagement Fellowship, when resources can enable planning, help deepen relationships with collaborators, or support smaller-scale pilot projects. Each grantee receives up to $10,000. More >
2022-2023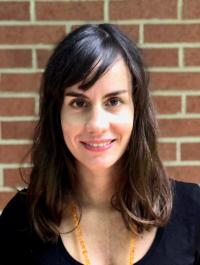 Magdalena Novoa
Urban and Regional Planning, University of Illinois Urbana-Champaign
Stitching Memories as Counter-maps: Reconstructing History with Arpillera Urbana
Magdalena Novoa will work with Pilpilco en el Corazón and Mesa Ciudadana de Lota, two Chilean grassroots organizations, to create an arpillera urbana reconstructing the disappeared town of Pilpilco. Arpillera urbana is a textile craft and method of visual storytelling that women used during the Pinochet dictatorship to denounce relatives' disappearances. In 1976, Pilpilco, a coal-mining town in southern Chile, was erased from official maps and its residents displaced. Novoa will assist former residents with documenting the history of the town, and the resulting arpillera urbana will be exhibited during the El Pilpilcano Festival, when hundreds of former residents return to commemorate the town's disappearance.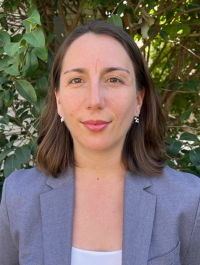 Jessica Nowlin
Philosophy and Classics, The University of Texas at San Antonio
The Seed of Texas Teacher Workshops and Walking Tours
Jessica Nowlin will organize workshops and walking tours for 4th- and 7th- grade social studies teachers in Bexar County, Texas, to familiarize them with rich historical materials available via The Seed of Texas project. The Seed of Texas, a collaboration between the University of Texas at San Antonio, Bexar County's Heritage and Parks Department, and local historians, makes primary source documents related to the region, especially historic maps, available to the public. These workshops and walking tours will be a new part of the ongoing work to build enthusiasm for and deep knowledge of local history.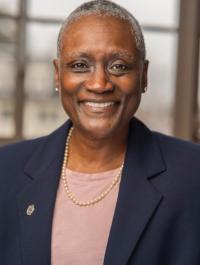 Valandra
African and African American Studies and Social Work, University of Arkansas
African American Oral Histories and Placemaking in Washington and Pulaski Counties
In partnership with long-term Black residents of Washington and Pulaski Counties, the Equal Justice Initiative, the Washington County Community Remembrance Project, Mosaic Templars Cultural Center, Fayetteville Public Library, Arkansas Soul, Visionairi Enterprises, and the Arkansas Peace and Justice Memorial Movement, Valandra will collect, digitize, illustrate, and disseminate histories of Black life in the two regions that include EJI memorial markers honoring victims of racial terror lynching. These narratives of placemaking will trace migration patterns, cultural interchange, and experiences of both racial struggle and resilience. In addition to creating a website to host these stories, the project team will design an exhibition and educational materials to disseminate them more widely.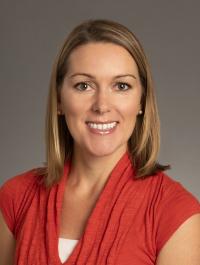 Amber Warrington
English, Boise State University
Indigenous Voices: Building Understanding in Idaho Classrooms
Amber Warrington will partner with the Boise State Writing Project and Indigenous writers, historians, and educators on a week-long professional development workshop to help K-12 English and social studies teachers in Idaho incorporate knowledge of Indigenous tribes into curricula. Teachers will explore the tribes' histories, cultures, and literature through study and readings, facilitated visits to important local sites, pedagogical exercises, and peer conversation. The workshop will culminate in participants' presentations of newly created lesson plans to their colleagues. Afterward, beyond the effects in graduates' own classrooms, they will become ambassadors and mentors for other teachers.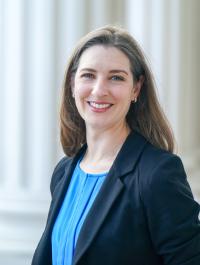 Jayme M. Yeo
English, Belmont University
Nashville's Shakespeare
Jayme M. Yeo will build an online exhibit and archive documenting the history of Shakespeare in Nashville and use it as the basis of a project to prompt students and residents to discover how Shakespeare's work has intersected with local history. Building on a grant from the Folger Shakespeare Library that supported an early version of the project, Yeo will revise the online exhibit, convene high-school teachers and theater professionals to design lesson plans based on the archive. Yeo will also build an interactive lobby kiosk to engage theatergoers in local Shakespeare history before and after performances presented by the Nashville Shakespeare Festival.
2021-2022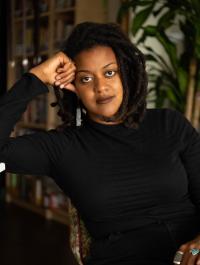 Lishan AZ
Cinema & Digital Media, University of California Davis
In Search of Solid Ground
Lishan AZ is collaborating with Dr. Jasmin Young and a team of artists to develop an immersive, hands-on game about the Great Migration, when tens of thousands of rural African-Americans moved to urban centers to escape racial violence and seek economic opportunity in the years surrounding the First World War. In Search of Solid Ground is the third in a series of interrelated games that explore the work of Black women who risked their lives to expose injustice at the turn of the twentieth century. AZ and team will engage high-schoolers as testers at each design phase in partnership with Sacramento Area Youth Speaks, and will host the in-person experience for classes and the general public.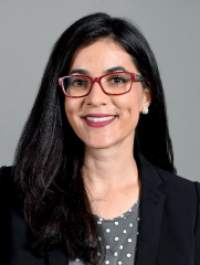 Vanessa Fonseca-Chávez
English, Arizona State University
From Where We Stand: Community Storytelling and Placemaking in Eastern Arizona
Vanessa Fonseca-Chávez is collaborating with the Apache County Historical Society Museum and local libraries and communities to conduct storytelling and preservation workshops in rural eastern Arizona. The workshops will build on the ways the region's Hispanic communities sustain their histories, customs, and culture, and how they communicate their querencia, or sense of belonging. Community members will participate in oral history interviews, give presentations on their personal stories of place, and digitize family and cultural documents to be shared in a series of community events and on a project website.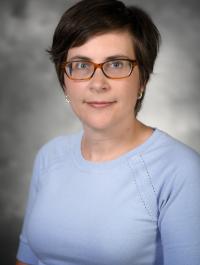 Anne Parsons
History, University of North Carolina at Greensboro
Remembering Resistance: The 1942 Tuchyn Ghetto Uprising
Anne Parsons is curating a hybrid digital and physical exhibit that unearths and commemorates the history of a Jewish uprising in Tuchyn, Ukraine during the Holocaust. The exhibit will be grounded in primary sources and survivors' stories and will connect the Tuchyn uprising to the larger narrative of Jewish resistance in Eastern Europe. After the exhibit travels to high schools throughout North Carolina, Parsons will partner with Mnemonics, a Ukrainian public history organization, to adapt it for a Ukrainian audience and to organize a community-engaged memorial project in Tuchyn in 2022, the 80th anniversary of the uprising.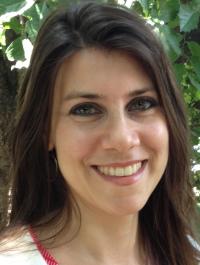 Alisa Perkins
Comparative Religion, Western Michigan University
Religion, Race, and Revitalization: The Detroit Muslim Storytelling Project
Alisa Perkins is collaborating with Dream of Detroit, a community-based nonprofit, to create an interactive multimedia website, public archive, short film, and publications documenting the distinctive past and Muslim-led revitalization of a west Detroit neighborhood that is over 90% African American and overwhelmingly low-income. Once a flourishing center of African-American life, the neighborhood has been challenged by decades of marginalization and neglect due to uneven municipal development policies. Although Michigan is home to a thriving Muslim population, inner-city African American Muslim social justice initiatives are often distanced from larger Muslim networks due to race and class divides. This community-led initiative will safeguard the neighborhood's history and empower a new generation with knowledge about the past.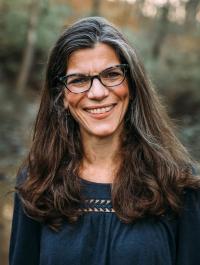 Tasha Rijke-Epstein
History, Vanderbilt University
Archiving Waste: Community Histories of Race and Environmental Justice in Nashville
Tasha Rijke-Epstein is collaborating with Professor David Padgett, a geographer at Tennessee State University, to create a digital archive that illuminates the connection between Nashville's environmental history and systemic racism. Rijke-Epstein and Padgett will work with local community organizations to train residents of neighborhoods that have been affected by environmental racism in oral history methodology, and the resulting oral histories will be collected on an online platform alongside digitized documents and an interactive storymap. The digital archive will serve as a foundation for a series of public conversations at local libraries and the creation of curricular materials.
2020-2021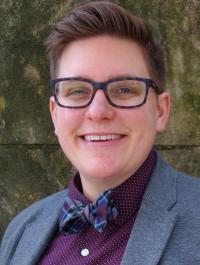 Katie Batza
Women, Gender & Sexuality Studies, University of Kansas
Reproductive Justice in Boston: A Walking Tour of Past and Present
Katie Batza is developing an audio guide for a walking tour of the history of reproductive justice in Boston. The guide, which will also be available as a podcast, will take listeners to more than a dozen sites around the city to explore subjects including unwanted sterilization, lesbian fertility treatments, childcare cooperatives, transgender healthcare, domestic and institutional violence, and more. Batza will collaborate with local activists, educators, healthcare workers, and the Boston Department of Tourism to circulate the guide and underscore the ties between historical and contemporary reproductive justice issues for a wide audience.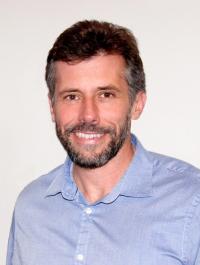 David Carballo
Anthropology, Archaeology, and Latin American Studies, Boston University
Community Archaeology at Teotihuacan, Mexico
David Carballo is leading a community-engaged archaeology project with youth living near the ancient city of Teotihuacan, one of the largest cities of the Precolumbian Americas. A heavily visited tourist destination and iconic national treasure, Teotihuacan is nonetheless threatened by the urban sprawl of Mexico City. Carballo and colleagues, including artist Pedro Cahuantzi Hernández, will create a zine illustrating Teotihuacan's remarkable past and will organize community workshops and school visits to engage local residents – many of whom are recent arrivals to the once-rural area – in the ongoing effort to understand and care for this endangered archaeological site in their backyard.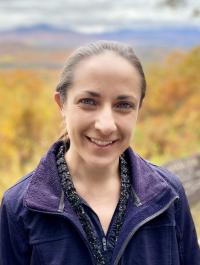 Christine DeLucia
History, Williams College
Footprints of Our Ancestors: Interpreting Stockbridge-Munsee Mohican Heritage in Massachusetts
Christine DeLucia is collaborating with the Stockbridge Munsee Band of the Mohican Indians, the Upper Housatonic Valley National Heritage Area, and academic partners to develop digital resources and an in-person walking tour of Main Street in Stockbridge, Massachusetts. The tribe is currently located in Wisconsin but maintains important ties to "Indian Town" (Stockbridge), where they lived in the eighteenth century before moving west as a strategic response to pressures of colonial expansion. The tribally-led project will use place-based storytelling to illuminate networks of kinship, Indigenous history and memory, and the area's lasting significance to the Stockbridge Munsee Band of the Mohican Indians.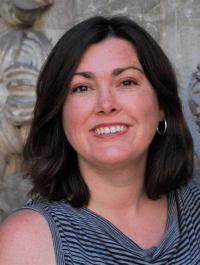 Jennifer Feltman
Art History, University of Alabama
Experiencing Gothic: A VR Cathedral for Middle-School Students
Jennifer Feltman is partnering with teachers and digital media experts to build a virtual reality experience of the Cathedral of Notre-Dame at Reims and incorporate it into seventh- and eighth-grade media arts and social studies classes in Tuscaloosa, Alabama. The project will fill a gap in Alabama state curriculum, which touches only lightly on history before 1500, and aims to inspire an abiding appreciation for and interest in technology and the art, architecture, and history of the Middle Ages.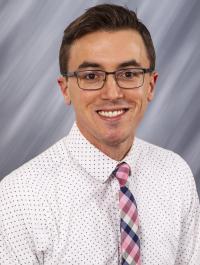 Michael Graziano
Religious Studies, University of Northern Iowa
Iowa Religious Literacy Project
In response to K-12 educators' requests for guidance as Iowa debates introducing a "Bible Literacy" elective in its public schools, Michael Graziano is launching a professional development seminar to help teachers navigate religion in curriculum and in the classroom. Graziano and other religious studies scholars will work alongside Iowa teachers to develop and deliver professional development on these topics. In a state where religious diversity is on the rise, the project will offer practical strategies for teaching about religion in a way that is both intellectually rich and constitutionally sound.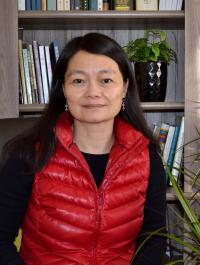 Xiumei Pu
Environmental Studies, Westminster College
Mountains and Stories: Building Community Among Asian Refugees and Immigrants in Salt Lake Valley
Xiumei Pu is bringing Asian refugees and immigrants in Utah's Salt Lake Valley together to reflect on the cultural, symbolic, and environmental significance of mountains. Pu will collaborate with community partners and Brent Olson, co-director of the Institute for Mountain Research, to form a cohort of twelve storytellers. Together, they will produce a twelve-part podcast weaving together Asian mountain folktales and the storytellers' experiences living in mountain environments in Asia and the United States. She will also host a public storytelling event and lead a hike in the Wasatch Mountains and film a documentary in collaboration with Erin Coleman Serrano. It is Pu's hope that this project will amplify Asian refugees and immigrants' environmental voices, build community, and spark public interest in the connection between culture, identity, and the natural environment.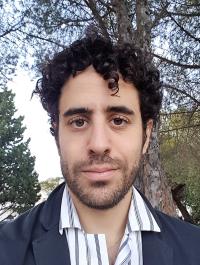 Nir Shafir
History, University of California San Diego
Making Islamic Science Podcast
Building on a popular article titled "Forging Islamic Science" that he wrote for Aeon and his work with the Ottoman History Podcast, Nir Shafir is piloting a new podcast that tells the history of Islamic science. Each episode of Making Islamic Science will contrast a fake "historical" object (such as a miniature of turbaned men looking through a telescope) with an extraordinary real one (such as an intricate zīj, or astronomical calendar), bringing the Islamic world's rich scientific stories and contributions to life, exploring why misunderstandings and deceptions have long been pervasive, and considering what it means to measure cultures by their supposed scientific contributions.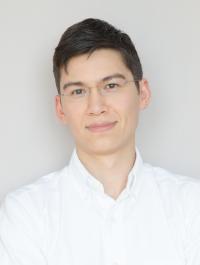 Jonathan Shelley
School of Literature, Media, and Communication, Writing and Communication Program, Georgia Tech
Shakespeare and the Common Good in Atlanta
Jonathan Shelley is partnering with Common Good Atlanta, an organization that provides access to higher education for incarcerated people and their families, to teach a free college-level Shakespeare course for Atlanta residents who have been released from prison. The course will consist of rigorous analysis of dramatic texts and trips to Atlanta's Shakespeare Tavern Playhouse to see live performances, and will also engage students as co-collaborators in the creation of open-source lesson plans. When the semester ends, the project team will make these curricular tools available online and encourage their use by colleges, universities, and other educational programs teaching literature and the humanities to currently and formerly incarcerated people.
2019-2020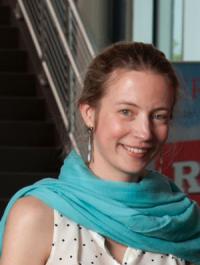 Emily Allen-Hornblower
Classics, Rutgers University
The Public Face of Emotions: Greek Classics and the Role of Emotions in our Lives
Emily Allen-Hornblower is moderating a series of public conversations with formerly incarcerated men and women concerning ancient Greek philosophy and literature. Each session is centered on a single emotion, such as shame, fear, or anger. The events will begin with a brief reading from Aristotle and a short performance of an excerpt from Greek tragedy to ground the moderated discussion to follow, about the role the emotions can or should play in our lives. These communal conversations will give the formerly incarcerated speakers, the actors, and the audience an opportunity to engage in a dialogue regarding the interconnectedness between all of us that storytelling and literature bring to light.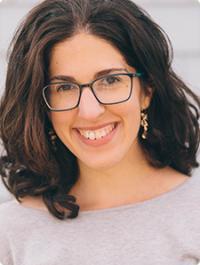 Margaret Boyle
Romance Languages and Literatures, Bowdoin College
Multilingual Mainers: World Languages and Cultures in K-2
Margaret Boyle is partnering with Coffin Elementary School in Brunswick, Maine, to pilot an early-elementary school humanities curriculum that will build intercultural understanding of literature, history, and art through sustained engagement with world languages and cultures. The curriculum will promote critical-thinking skills and provide age-appropriate tools and experiences to encourage curiosity, compassion and understanding across difference.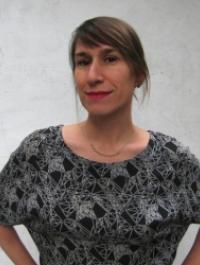 Jenna Grant
Anthropology, University of Washington
Archive Actions: Cambodians and Cambodian Americans Producing Ethnographic Histories
In collaboration with Cambodians and Cambodian Americans in the Seattle area, Jenna Grant is designing public events and a digital exhibit to activate the Becker Archive at the University of Washington, a unique collection of texts and images from the latter part of the Khmer Rouge's rule. Collected by US photojournalist Elizabeth Becker, one of only two journalists from mainstream Western media to visit the country during their regime, the archives include materials from a trip in 1978, just days before the Vietnamese invasion that ousted them. The project design will prioritize the perspectives of Cambodians who lived under or fled the Khmer Rouge, modeling a process for the University to be accountable to relevant communities in the production and interpretation of historical archives.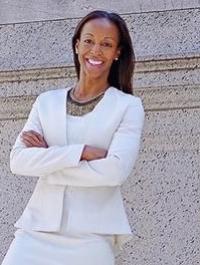 Sarah Lewis
History of Art and Architecture & African and African American Studies, Harvard University
The Vision and Justice Project: A Docu-Series
Sarah Lewis is collaborating with an award-winning team to create a series of short documentary films about the historic and contemporary relationship between images, racial equity, and national belonging. Building on an award-winning issue of Aperture guest-edited by Lewis and a course she has taught at Harvard and for the public in venues such as the Brooklyn Public Library, the new films will incorporate insights from leading scholars and thinkers to illuminate the transformative power of pictures to create a new vision for the nation, and will bring these insights to communities within the classroom and beyond.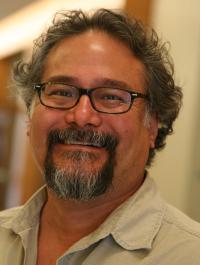 Christian Lopez
University Libraries & Digital Humanities, University of Georgia
African-American Oral History in Athens, Georgia
Christian Lopez is working with the African-American community in Athens, Georgia, to identify and record oral histories of local and national significance from business owners, educators, politicians, musicians, and others. Lopez will use the Seed Grant to equip and professionalize community collaborators as oral history practitioners to co-lead the project. Once collected, the oral histories will be woven into an online exhibit and shared publicly – including at the annual Hot Corner Celebration & Soul Food Festival in Athens' historic African-American business district.
2018-2019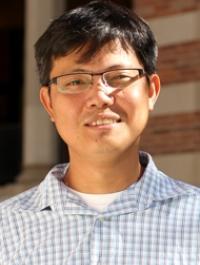 Stephen Acabado
Anthropology, University of California - Los Angeles
Decolonizing History: Community Engagement and Empowering Indigenous Peoples in Ifugao, Philippines
Stephen Acabado and educators from the Ifugao Heritage Galleries in north-central Philippines are working with teachers and policymakers to introduce historical scholarship and important recent archaeological findings regarding indigenous people into the national K-12 history curriculum.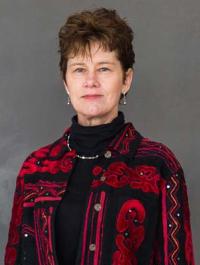 Clarissa Ceglio
Digital Humanities, University of Connecticut
Museums and Civic Discourse: History, Current Practice, and Future Prospects
Clarissa Ceglio is collaborating with the Jane Addams-Hull House Museum's Jennifer Scott, the American Alliance of Museums's Nicole Ivy, Elena Gonzales, Robin Grenier, and other leaders in public history on an open-access toolkit for museums wishing to foster civically-engaged, humanities-based public discussions.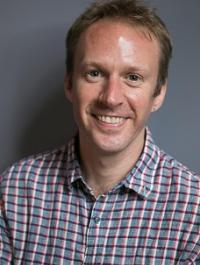 Jack Hamilton
Media Studies, University of Virginia
What's That Sound? A Podcast on Music and Technology
Jack Hamilton is developing a narrative podcast (his second) exploring the role of technological breakthroughs in shaping the development of American music, focusing each episode on a single technological advance and a well-known piece of music.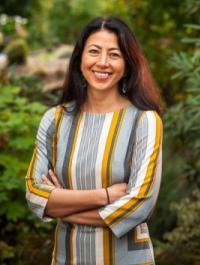 Reiko Hillyer
History, Lewis & Clark College
Theater From the Inside Out: Illuminating Mass Incarceration
Reiko Hillyer and the members of her "inside-out" class for Lewis & Clark and incarcerated students are working with a professional director and actors to devise and present a theater piece based on the history of the American prison system and the students' own experiences with it.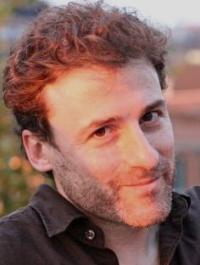 James Levy
History, University of Wisconsin-Whitewater
The Lands We Share Initiative 
Building on the Wisconsin Farms Oral History Project, James Levy is developing a traveling exhibit and community conversation model to bring residents together to consider the impact of changing agricultural practices and other historically-rooted issues facing rural states.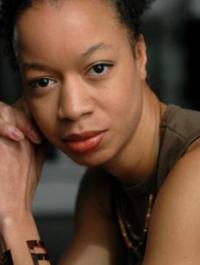 Gesel Mason
Dance History, University of Colorado Boulder
No Boundaries: Dancing the Visions of Contemporary Black Choreographers
Gesel Mason is developing a digital exhibit on the aesthetics, innovations, and legacies of contemporary African-American choreographers. Combining videos, artifacts, and interviews with leading choreographers, she will contextualize their contributions within the historical and cultural landscape.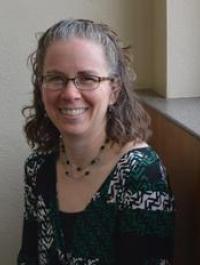 Cynthia Prescott
History, University of North Dakota
Pioneer Monuments in the American West
Cynthia Prescott is using the GIS-enabled app Clio to create detailed historical entries and walking tours of 200 sites in the West, with an emphasis on controversial public monuments and shifting representations of race and gender.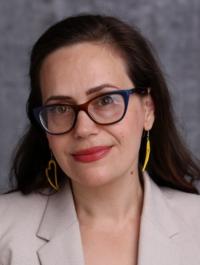 Mary Rizzo
History, Rutgers University-Newark
The Chicory Project: Intergenerational Civic Dialogue about Place Through Poetry
Building on her recent digitization of Chicory, a Baltimore poetry magazine published with War on Poverty funds from 1966-1983, Mary Rizzo is working with Baltimore teachers and youth nonprofits to develop educational programs for K-12 students using poetry as a tool to understand local history.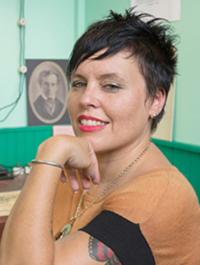 Jennifer Stoever
English, SUNY - Binghamton
The Binghamton Historical Soundwalk Project
Jennifer Stoever and her collaborators are developing a series of installations and audio components to turn a one-mile loop of Downtown Binghamton into an experience that will provoke conversations about the city's history and present conditions, and the stake of all residents in its future.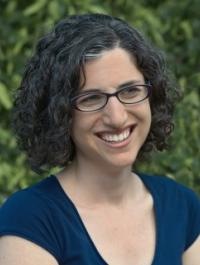 Julie M. Weise
History, University of Oregon
Corazón de Dixie: Southern Heritage for Latinx Youth
Julie M. Weise, a scholar of Latinx history in the American South, is working with collaborators in North Carolina to engage Latinx youth in creating a podcast that connects their lived experiences to the history of Mexicanos in the South.