2018-19 Whiting Public Engagement Seed Grants
As an informal part of the 2018-19 Public Engagement Fellowship process, our judges identified ten proposals with strong promise that would benefit from additional time and modest resources to deepen the planning, make or strengthen relationships with intended collaborators, or test the waters with a small-scale pilot related to the proposed project. These projects were awarded Seed Grants to support those next steps.
2018-2019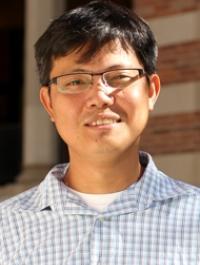 Stephen Acabado
Anthropology, University of California - Los Angeles
Decolonizing History: Community Engagement and Empowering Indigenous Peoples in Ifugao, Philippines
Stephen Acabado and educators from the Ifugao Heritage Galleries in north-central Philippines are working with teachers and policymakers to introduce historical scholarship and important recent archaeological findings regarding indigenous people into the national K-12 history curriculum.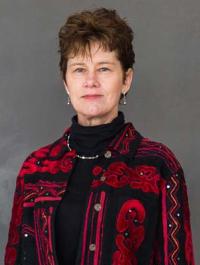 Clarissa Ceglio
Digital Humanities, University of Connecticut
Museums and Civic Discourse: History, Current Practice, and Future Prospects
Clarissa Ceglio is collaborating with the Jane Addams-Hull House Museum's Jennifer Scott, the American Alliance of Museums's Nicole Ivy, Elena Gonzales, Robin Grenier, and other leaders in public history on an open-access toolkit for museums wishing to foster civically-engaged, humanities-based public discussions.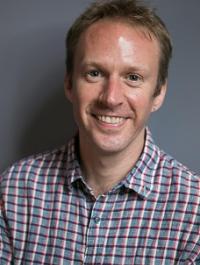 Jack Hamilton
Media Studies, University of Virginia
What's That Sound? A Podcast on Music and Technology
Jack Hamilton is developing a narrative podcast (his second) exploring the role of technological breakthroughs in shaping the development of American music, focusing each episode on a single technological advance and a well-known piece of music.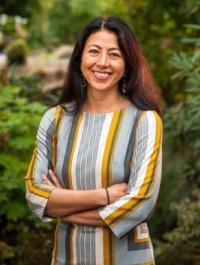 Reiko Hillyer
History, Lewis & Clark College
Theater From the Inside Out: Illuminating Mass Incarceration
Reiko Hillyer and the members of her "inside-out" class for Lewis & Clark and incarcerated students are working with a professional director and actors to devise and present a theater piece based on the history of the American prison system and the students' own experiences with it.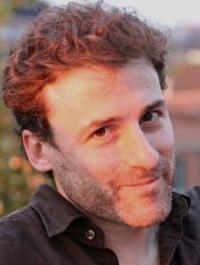 James Levy
History, University of Wisconsin-Whitewater
The Lands We Share Initiative
Building on the Wisconsin Farms Oral History Project, James Levy is developing a traveling exhibit and community conversation model to bring residents together to consider the impact of changing agricultural practices and other historically-rooted issues facing rural states.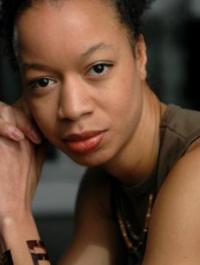 Gesel Mason
Dance History, University of Colorado Boulder
No Boundaries: Dancing the Visions of Contemporary Black Choreographers
Gesel Mason is developing a digital exhibit on the aesthetics, innovations, and legacies of contemporary African-American choreographers. Combining videos, artifacts, and interviews with leading choreographers, she will contextualize their contributions within the historical and cultural landscape.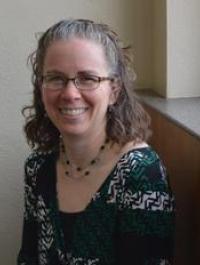 Cynthia Prescott
History, University of North Dakota
Pioneer Monuments in the American West
Cynthia Prescott is using the GIS-enabled app Clio to create detailed historical entries and walking tours of 200 sites in the West, with an emphasis on controversial public monuments and shifting representations of race and gender.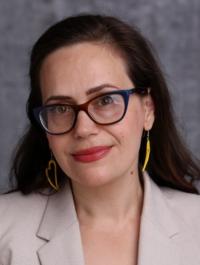 Mary Rizzo
History, Rutgers University-Newark
The Chicory Project: Intergenerational Civic Dialogue about Place Through Poetry
Building on her recent digitization of Chicory, a Baltimore poetry magazine published with War on Poverty funds from 1966-1983, Mary Rizzo is working with Baltimore teachers and youth nonprofits to develop educational programs for K-12 students using poetry as a tool to understand local history.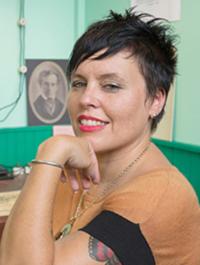 Jennifer Stoever
English, SUNY - Binghamton
The Binghamton Historical Soundwalk Project
Jennifer Stoever and her collaborators are developing a series of installations and audio components to turn a one-mile loop of Downtown Binghamton into an experience that will provoke conversations about the city's history and present conditions, and the stake of all residents in its future.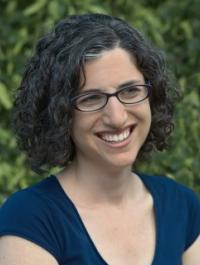 Julie Weise
History, University of Oregon
Corazón de Dixie: Southern Heritage for Latinx Youth
Julie Weise, a scholar of Latinx history in the American South, is working with collaborators in North Carolina to engage Latinx youth in creating a podcast that connects their lived experiences to the history of Mexicanos in the South.