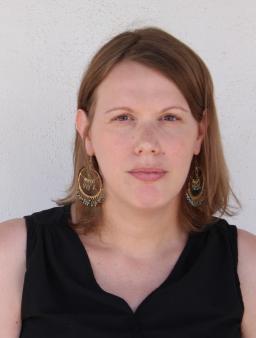 University of Nevada - Las Vegas
Project Description
Children in the U.S.-Mexico borderlands contend with a range of challenging questions in their day-to-day lives. What are borders? Why do some people get to be citizens of the country where I live, and not others? What's the difference between being Mexican and being American? Can you be both, and what am I?
In 2014, Amy Reed-Sandoval founded the Philosophy for Children (P4C) in the Borderlands program to guide children in thinking through these fundamental questions using the tools and methods of philosophy. The program has since reached hundreds of children in the El Paso-Juárez region and has trained a legion of teachers to lead P4C sessions, many of whom have gone on to start their own P4C programs. Reed-Sandoval will use the Fellowship to expand the program to three community centers—two in Ciudad Juárez and one in El Paso—while launching a new field school to train a cohort of K-12 teachers, childcare workers, and philosophy students to teach P4C classes with special attention to the needs of young people in border areas.
Participants in the field school will draw from pedagogical literature and their experiences in the classroom to create and disseminate open-access lesson plans designed to inspire similar P4C initiatives in bilingual, bicultural environments. With local community leaders working increasingly hard to lift up children's voices in the U.S.-Mexico borderlands, Reed-Sandoval intends to use the field school to support these efforts while growing the program's reach throughout the region.
Biography
Amy Reed-Sandoval is an assistant professor of philosophy at the University of Nevada, Las Vegas. Her research is focused on political philosophy, with special interest in issues of migration, Latin American and Latinx philosophies, bioethics, and feminist philosophy. She is the founding director of the Philosophy for Children in the Borderlands program in El Paso, Texas and Ciudad Juárez, Mexico, founder of the Oaxaca Philosophy for Children Initiative in Mexico, and author of Socially Undocumented: Identity and Immigration Justice (Oxford, 2020).
Project: Philosophy for Children in the Borderlands: A Field School