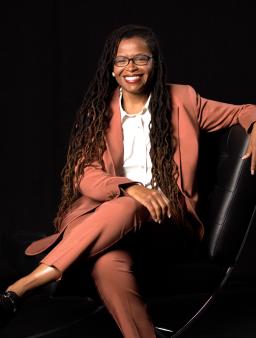 Project Description
After the Civil War, formerly enslaved people founded over five hundred "freedom colonies" in Texas, where they owned land and lived freely for the first time. Colonies were unified by churches, schools, and a collective belief in a sense of community. During the Great Migration, residents began flocking to urban black meccas, and today the majority of freedom colony descendants live in Texas's major cities such as Houston, San Antonio, and Austin.
Freedom colonies represent a crucial link between contemporary Black Texans and their family roots, and in many cases are the last connections some African Americans have to their enslaved ancestors. Unfortunately, many are unmapped, absent from public record, or destroyed due to natural disasters, gentrification, and land dispossession. 
Andrea Roberts has spent years traveling throughout Texas interviewing aging residents and their descendants to locate freedom colonies and record grassroots preservation practices in the Texas Freedom Colonies Atlas, an interactive digital tool she created to map these communities through oral history, ethnography, and action research. Since 2017, she has mapped 357 of 557 known freedom colonies across Texas, and has crowdsourced from the public another 55 previously unmapped locations. Roberts will use the Fellowship to engage deeply with members of the freedom colony diaspora, collaborating with museums to gather, share, and preserve the stories that help us understand their enduring attachments to these places. In a series of Antiques Roadshow-style events, Roberts and her team will invite freedom colony descendants to bring in photographs and heirlooms associated with these places and discuss their significance (rather than financial value) with historians in a "living-room"-like setting. Their stories, photos, and objects will populate a digital showcase exploring the relationship between history, memory, and the value descendants attach to freedom colony culture and land. The project's ultimate goal is to explore the ways descendants sustain connections to these disappearing places through objects and storytelling, and to advocate for preserving these important sites of cultural and intergenerational wealth
Biography
Andrea Roberts is an assistant professor of urban planning, an associate director of the Center for Housing & Urban Development, and a fellow at the Center for Heritage Conservation at Texas A&M University. She is the founder of The Texas Freedom Colonies Project and brings decades of experience in community and economic development to her scholarship. Roberts' work has been recognized with the Urban Affairs Association's 2019 Marilyn J. Gittell Activist Scholar Honorable Mention Award, and she is a 2020 Visiting Scholar at Yale's Gilder Lehrman Center for the study of Slavery, Resistance, and Abolition. 
Project: The Texas Freedom Colonies Storytelling Project