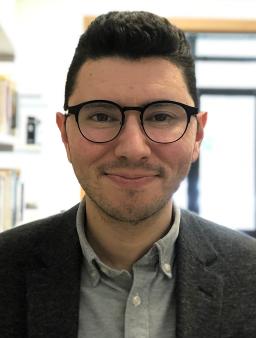 University of Puget Sound
Project Description
Tacoma, Washington, the final western stop on the Northern Pacific Railroad in the late 19th century and the self-proclaimed "City of Destiny," has been shaped by a long history of migration. As in many cities in the American West, immigrants and communities of color have left an indelible mark on the city's past and present – even as interactions with the city's white inhabitants have been fraught with periodic conflict and occasional moments of reconciliation. Those tensions, displacements, and achievements have left lasting traces in Tacoma today.

With his Fellowship, Andrew Gomez and a team of collaborators will collect a series of digital oral histories with residents, politicians, and activists that trace three facets of Tacoma's history: Chinese expulsion in 1885, when city leaders expelled the entire Chinese population in an event that became known as the "Tacoma Method," and the city's efforts to build Chinese Reconciliation Park a century later; redlining in Hilltop, a neighborhood that became central to African Americans' sense of community in part due to residential segregation, and which is now threatened by rapid gentrification; and the Northwest Detention Center, one of the largest immigrant detention centers in the United States, which has become the site of frequent protests against local and national immigration policies.

These oral histories will be contextualized in an online exhibit and tied to a series of public events designed to spur public dialogue on how race and displacement remain central to Tacoma's development, while shining a light on efforts to heal the wounds these histories have left on the city.
Biography
Andrew Gomez is an assistant professor of history at the University of Puget Sound specializing in the history of Latinos in the United States and the history of United States immigration. He has appeared on PRI, KUOW, KNKX, and C-SPAN to discuss various aspects of United States and Latin American history. Gomez's previous experience with oral history includes leading a project on the Justice for Janitors movement in Los Angeles. His scholarship has also appeared in the Journal of American Ethnic History, Labor: Studies in Working-Class History, and Cuban Counterpoints, among others.
Project: Race in the City of Destiny: Tacoma, Displacement, and Reconciliation