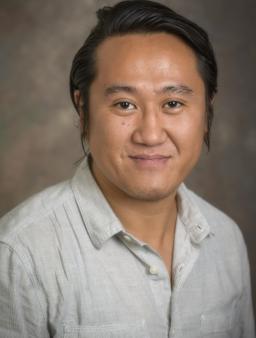 Project Description
Alice Dunbar-Nelson was a turn-of-the-century Black woman of letters of astounding versatility and achievement. Poet, critic, newspaper editor, and educator, Dunbar-Nelson was also a vocal champion of the Harlem Renaissance, women's suffrage, and anti-lynching legislation. But while she lived and worked in Wilmington, Delaware and wrote extensively about the city's cultural and political landscape—and despite her long-established significance for scholarship of the period—her accomplishments remain largely unknown locally.

David J. Kim will use the Fellowship to co-lead a collaborative, year-long community engagement project that celebrates Alice Dunbar-Nelson's prodigious contributions. In partnership with the University of Delaware, which houses her papers, and area nonprofits including the Christina Cultural Arts Center, Creative Vision Factory, and the Delaware Historical Society, Kim will facilitate participatory public programs for Wilmington residents: a series of adult reading groups, K-12 curriculum workshops, the creation of a public mural, and the development of a website featuring archival materials and collaborative media content bringing Dunbar-Nelson to contemporary life.

Using a local humanities approach to advocate for the city's creativity and community action, "Alice Dunbar-Nelson: A Vision for Wilmington" will develop a forum for deep intellectual engagement, nurture Wilmingtonians' sense of place and connection to one another, and elevate the legacy of a singular and significant writer and activist.
Biography
David J. Kim is an assistant professor in English at the University of Delaware specializing in the digital humanities. As the Lead Coordinator of the Wilmington Archives Project, he helped to create the Wilmington 1968 online history portal. He is the former Project Manager of the Colored Conventions Project and has developed numerous digital archives projects with cultural institutions in New York and Los Angeles. His research and teaching interests include race and gender in digital culture, public humanities, and community-based archives.
Project: Alice Dunbar-Nelson: A Vision for Wilmington