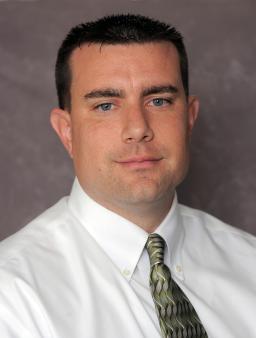 History & African-American Studies
Project Description
Imagine that you're on vacation in a new city. You walk down a street that looks generic enough – but pull out your smartphone, and suddenly history lives at your fingertips. The building across the way used to be a stop on the Underground Railroad, John F. Kennedy gave an important speech from the balcony above you, and a major fire that started one block over changed the way factories are designed forever. And you can learn more about any of them – and even stream video of the speech – without a tour guide or a memorial plaque.
In 2012, David Trowbridge used his personal funds and spare time to develop Clio, a mobile application (named for the Greek muse of history) that helps people discover the past surrounding them through geolinked images, video, and text. It has since grown into a national resource of nearly 10,000 entries created and vetted by professional historians. Trowbridge will use the Fellowship to expand the app's content dramatically, building the network of scholars, historical societies, and museums that contribute to Clio and recruiting educators and students to map their own local history for professional review. He will also add much-requested new features, such as the ability to build and share customized walking and driving tours.
Trowbridge envisions a world in which our smartphones, which can so often distract us from our surroundings, will also draw us outward into them and their historical context. By showing vividly how the world around us has changed, Clio holds the potential to make us all more aware, informed, and engaged.
Biography
David Trowbridge is an associate professor in the Department of History and director of African and African American Studies at Marshall University. He has authored several articles on African American history in leading academic journals and is completing a book on the experiences of African Americans in the Great Plains. A leading advocate of the potential of free and low-cost educational materials, Trowbridge is the author of A History of the United States, a collegiate textbook published under a Creative Commons license. He is also the creator of Clio, a free website and mobile application that connects thousands of people to information about nearby historical and cultural sites. 
Project: An app that brings history alive for thousands of sites across the country