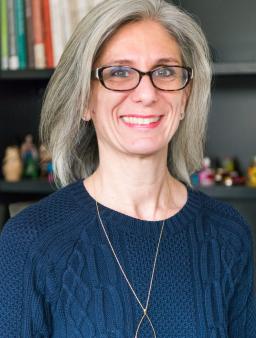 Marlayna Demond UMBC OIA-Creative Services - 2018
University of Maryland Baltimore County
Project Description
The 2015 Baltimore Uprising began shortly after police arrested 25-year-old Freddie Gray, who sustained severe spinal injuries while detained in a police vehicle. Demonstrators gathered outside the police station immediately, and the protests escalated after Gray's death the following week. The confrontations between activists, police, and officials that followed were characterized by some as peaceful acts of civil disobedience and by others – including the mayor of Baltimore – as violent riots led by "thugs."

As a public historian, Denise Meringolo wondered: which version of events would dominate the history of the Baltimore Uprising? Would it be remembered as a reckless riot, or as a political action organized in response to a long history of racial injustice? Would the complexity of these events be flattened in retrospect?

To capture unmediated accounts from people who live in Freddie Gray's Baltimore, Meringolo began Preserve the Baltimore Uprising, a crowdsourced digital archive that allows individuals to upload materials related to the Uprising directly from smartphones and other devices. To date, residents have contributed nearly 3,000 images, oral histories and written accounts.

Meringolo will use the Fellowship to activate the Preserve the Baltimore Uprising collection and promote community-based, collaborative historical reflection and interpretation. Meringolo will work with a youth mentorship nonprofit and members of the Baltimore arts and culture community. Together, they will support high school students as they explore the archive, identify specific research questions, conduct oral history interviews, and develop interpretations about the historical roots of racial injustice and political unrest in their city. This specialized training in public history will encourage students, their teachers, and their families to fully engage in a process of critical inquiry. The project will culminate in a series of student-led public presentations that will deepen the community's historical understanding of the causes and consequences of the Baltimore Uprising.
Biography
Denise Meringolo is an associate professor of history and director of public history at the University of Maryland, Baltimore County. Her book Museums, Monuments, and National Parks: Toward a New Genealogy of Public History won the 2013 National Council on Public History prize for the best book in the field. She served as a member of the Board of the National Council on Public History from 2013-2016 and a member of the Organization of American Historians Public History Committee from 2013-2017. Meringolo and her students work with neighborhood and city-based organizations to identify issues and questions that are relevant to local communities and regularly contribute content to the Explore Baltimore Heritage walking-tour app. 
Project: Teaching Historical Understanding through Preserve the Baltimore Uprising