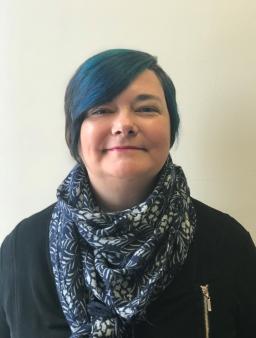 Michigan State University
Project Description
For the Little Traverse Bay Bands of Odawa (LTBB) in Northern Michigan, traditionally known as the Waganakising Odawak, porcupine quillwork is not only an exquisite decorative art, it is a deeply-rooted cultural practice entwined with Waganakising history, Tribal sovereignty, environmental stewardship, storytelling, and the transmission of intergenerational knowledge. When renowned Waganakising Odawakwe quill worker Yvonne Walker Keshick teaches the art of quillwork, she also teaches about responsible gathering and protecting resources, Tribal rights, and the history of regional trade and political negotiations. Because of this rich significance, quillwork is also a powerful avenue for teaching the Waganakising Odawak's non-Indigenous neighbors to value and understand Tribal ways of life.
 
As leaders in a movement to build positive relationships between Indigenous and non-Indigenous people, the LTBB Odawa will collaborate with Heather Howard to create a digital portal for Waganakising heritage. The portal will support traditional arts knowledge while cultivating appreciation for Waganakising cultural practices outside the Tribe. Beginning with a focus on quillwork, Waganakising historians and knowledge-holders will lead community events with Tribal members centered on identifying heritage objects and historical documents for inclusion in the portal and initiating discussion on portal design. Building on digitization work undertaken by the Great Lakes Research Alliance for the Study of Aboriginal Arts and Cultures (GRASAC), the portal will draw together and contextualize materials held locally by the Tribe and by museums and collections across the country and internationally, creating a centralized, Tribal-governed platform for engaging with the Waganakising story.
Biography
Heather Howard is an associate professor of anthropology at Michigan State University. Her work centers on collaborative, community-based, and participatory approaches to research that promote Indigenous knowledge frameworks. She has been a visiting scholar at the Institute of Social and Cultural Anthropology at Oxford and holds an adjunct faculty appointment at the University of Toronto's Centre for Indigenous Initiatives. Howard is the co-founder of First Story Toronto, a project involving Indigenous youth in the digital archiving of material culture, and is a member of the Great Lakes Research Alliance for the Study of Aboriginal Arts and Culture.
Project: Waganakising Quillwork: A Portal to Share Indigenous Knowledge