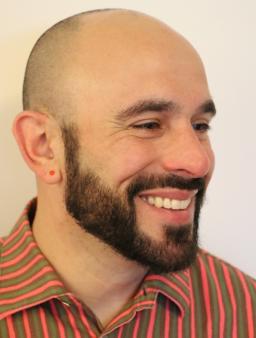 Project Description
The Pine Mountain Settlement School, a National Historic Landmark in Harlan County, Kentucky, is a treasured steward of local environmental and cultural heritage in a region long impacted by the destabilizing forces of resource extraction and industrialization. Founded in 1913 as a boarding school for children in the Kentucky mountains, it operates today as an educational community center focused on place-based learning and Appalachian tradition.

One of the school's richest assets is its archive: a collection of photos, maps, letters, interviews, and newspapers, it reveals local histories of food cultivation, homesteading, and environmental change dating back nearly a century. Jason Cohen will use the Fellowship to partner with public high school teachers in Harlan County and the surrounding region to develop curricula that bring students into the Pine Mountain archives, creating opportunities to engage with primary documents and to research how the past directly informs the present. At an end-of-year symposium, students from each school will broaden the impact of their work with the archives by sharing their findings across projects and subject areas with one another and the local community.

For decades, Appalachia's heritage has been viewed by some as a kind of "overburden," the mining term for land on top of coal deposits that must be removed before extraction can begin. With this Fellowship, Cohen and his collaborators will renew attention and care for Appalachia's neglected natural environment and its traditional ways of life while re-energizing teachers' pedagogical practice and offering rural schools a model for using local archives to develop historical understanding.
Biography
Jason Cohen is an associate professor of English at Berea College. His commitment to the public humanities began as the founding project manager of the University of Wisconsin's Great World Texts program. He has since created service-learning projects at Berea that bring undergraduate students into local high schools to teach Shakespeare; he has also conducted research with undergraduate students on digital publishing as well as historical mapping projects. Cohen received a National Endowment for the Humanities grant to develop an undergraduate curriculum using digital and computational approaches to analyze materials from the Pine Mountain Settlement School. Trained in early modern literature, his scholarship focuses comparatively on the intersection of literature and natural and political philosophy. Prior to his academic career, Cohen was certified as a secondary school teacher.
Project: Histories of Overburden: Teaching Appalachian Environmental History from the Archive