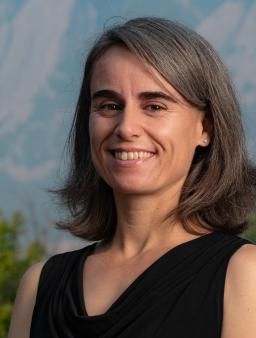 University of Colorado Boulder
Project Description
NAGPRA Comics was launched in 2017 by anthropologist Jennifer Shannon, archaeologist Sonya Atalay (Anishinaabe-Ojibwe), and comics creator John Swogger to tell true stories about repatriation from Native Nations' perspectives. Taking its name from the federal Native American Graves Protection and Repatriation Act (NAGPRA) of 1990, the series helps Native peoples, museum professionals, university students, and others understand both the obligations and impact of the legislation. It also illustrates how, when tribes are equal partners in repatriation, the process can be a way for Native nations and museums to forge new and mutually beneficial relationships – and a way for museums to engage in supporting cultural continuity. 

At San Diego Comic-Con in 2019, members of the NAGPRA Comics team met Mike Connolly, tribal historian of the Campo Kumeyaay Nation, a federally recognized tribe sixty miles east of San Diego, and Stan Rodriguez, tribal historian and professor at Kumeyaay Community College. Inspired by the success of NAGPRA comics, they began a new initiative to respond to the need for more accurate and Indigenous-centered accounts of California history in both mainstream schools and among Kumeyaay communities.

Shannon and her collaborators will use the Fellowship to support a Kumeyaay-directed, community-based research project on Kumeyaay history, which will inform a series of co-created comics that illustrate Kumeyaay history and lifeways. As a form of what Shannon and Swogger call "community engaged comics," the project team will work with community members to conduct oral histories and archival research, visit museum collections, host comics workshops, advise Kumeyaay artists in making comics, and create a traveling banner exhibit for local cultural centers and schools.

Once the comics are created, the team will design associated lesson plans in collaboration with the San Diego Office of Education, answering the California Department of Education's recent call for more Native American and Indigenous Studies curriculum with materials that underscore tribal perspectives on their own history. Going forward, Shannon and her collaborators hope Kumeyaay Comics will lead to a broader, multitribal community engaged comics series, Indigenous Histories of the Americas, that further contributes to public scholarship and public education.
Biography
Jennifer Shannon is an associate professor of cultural anthropology and curator in the Museum of Natural History at the University of Colorado Boulder. She is currently on leave from the university to be a Supervisory Curator at the Smithsonian National Museum of the American Indian. Her research focuses on changing museum practices and disrupting dominant historical and contemporary narratives through collaboration with Indigenous peoples. She conducts community-based research as well as collections research and has taught courses in cultural anthropology and in museum studies. Previously, she was a lead researcher in the curatorial department at the National Museum of the American Indian. She is the author of Our Lives: Collaboration, Native Voice, and the Making of the National Museum of the American Indian (SAR Press 2014), is a co-producer of NAGPRA Comics, and was co-host of SAPIENS: A Podcast for Everything Human. 
About the Project Team
Tribal historian Ethan Banegas (Luiseno-Kumeyaay) is the Research Director for the project. The Content Development Team includes tribal historians Michael Connolly Miskwish (Campo Kumeyaay Nation) who is the author of  Kumeyaay: A History Textbook, Precontact to 1893 (2006); Stan Rodriguez (Kumeyaay-Iipay, Santa Ysabel) who is a Kumeyaay Language Instructor; and Lorraine Orosco (Kumeyaay-Ipai) who teaches Kumeyaay humanities and is the Education Director for the San Pasqual Band of Indians. 

John Swogger, a comics creator and NAGPRA Comics co-producer, is the Creative Director for the project. He will translate research into comics format, contribute artwork, and mentor local artists. Jewyl Alderson, the Integrated Curriculum Coordinator for the San Diego County Office of Education, is the Educator Liaison and will facilitate connections with educators to develop lessons plans and teacher engagement activities. As Project Videographer, Elijah Benson (Mandan Hidatsa Arikara Nation) will create video for the website and to supplement lesson plans. 
Project: Kumeyaay Comics: Indigenous Histories of California