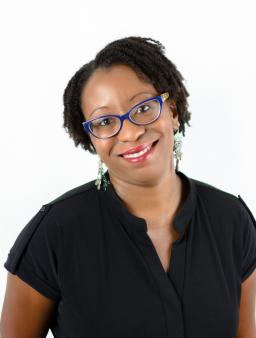 Anthropology and Southern Studies
University of Mississippi
Project Description
Tours of historic Southern estates often begin with the grandeur and elegance of a mansion and its furnishings. Yet, of course, not everyone on the estate lived in the "Big House": enslaved people typically ate, slept, and raised their children in quarters separate from the main structure. Many of these slave dwellings are now in disrepair in rural communities, or hidden in plain sight in urban environments. Despite their conditions, they give deep insight into the lives of their inhabitants. Recognizing this, in 2012 the owners of one such estate, the Hugh Craft property, launched a program called "Behind the Big House" to assist historic property owners in and around Holly Springs, Mississippi, with educational programming about this neglected aspect of their estates.
That demand has exceeded expectations, as Behind the Big House has sparked interest in historical sites elsewhere in the state and beyond. Jodi Skipper will use her Fellowship to expand the program by facilitating a series of workshops and trainings for curators, historians, and educators in Mississippi and Arkansas. Collaborating closely with other Behind the Big House teachers, operators, and organizers, Skipper will lead the work of spreading the program's success in developing institutional support, interpreting slavery with high school students, and fostering community dialogue in areas where slavery and race relations remain sensitive issues.
As an anthropologist, archeologist, and documentarian, Skipper has been part of Behind the Big House since 2012, helping to develop content and curricula, oversee student excavations at the quarters on the Hugh Craft property, and train students as docents. By extending the reach of the program to a wider group, she will inspire others to build on Behind the Big House's success, utilizing the expertise and lessons learned by the program's creators and volunteers.
Biography
Jodi Skipper is an assistant professor of Anthropology and Southern Studies at the University of Mississippi, where her research focuses on the representation of African-American lives through material culture, with a special interest in how African American historic sites are interpreted in the present. Her dissertation examined the St. Paul United Methodist Church, a historically African-American church in Dallas. Committed to public engagement even at this early point, Skipper created a public exhibition on the church's history. Behind the Big House, which Skipper has been involved in since 2012, has been touted by the National Humanities Alliance as a "model for collaborative, publicly-engaged work."
Project: Beyond the Big House: Interpreting Slavery in Local Communities