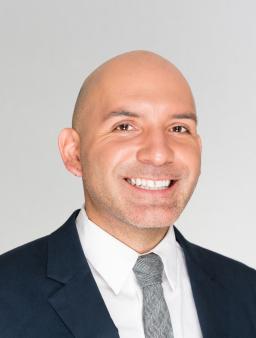 Planning, Public Policy, and Management
Project Description
John Arroyo and the Casa y Comunidad team will create a series of short documentary films on the history and housing of migrant Latinx workers in Oregon—a rapidly growing population in the Pacific Northwest—in close collaboration with the workers themselves. Drawing on testimonios (oral histories) of multiple generations of families as well as the work of historians, policymakers, and other experts, the project will trace how new waves of both documented and undocumented migration has affected the area's culture and economy, including a growing housing shortage with dire consequences for the workers and the region. Specific segments of the series will highlight topics ranging from wildfire recovery to inter-generational housing to land use challenges.

Each episode will center on one family or individual, incorporating on-site filming to capture their personal housing history along with interviews with other experts to provide regional and historical context. The project website will add bilingual supplementary learning aids including photographs, historical documents, planning records, and news articles expanding on the themes addressed in the videos. Partners include state and local agencies, school districts, and ethnic-serving community-based organizations.
 
The judges were impressed by the deeply collaborative nature of the project; the robust plan to share the series with housing policymakers, thus injecting history into public discussions about the present; and the strength of the collaboration with the Oregon Department of Education, an enthusiastic partner that will introduce the series to 9-12th grade teachers as they begin to comply with a new state-wide ethnic studies requirement. Casa y Comunidad also coordinates with a new initiative Arroyo is leading at the University of Oregon: the Pacific Northwest Just Futures Institute for Racial and Climate Justice, funded in 2021 by The Andrew W. Mellon Foundation.
Biography
John Arroyo is an Assistant Professor in Engaging Diverse Communities at the University of Oregon's College of Design. He is also the director of the PNW Just Futures Institute for Racial and Climate Justice (JFI). As a scholar and practitioner of urban planning and design, race and ethnic studies, and environmental and climate justice, Arroyo's applied research broadly focuses on inclusive urbanism. His current research (and forthcoming book project) examines the transnational spatial effects and local-level policy implications of exponential Mexican migration in high-growth U.S. suburban "new immigrant destinations" in the U.S. South. 
 
Arroyo received his doctorate in Urban Planning, Policy, and Design from MIT. He is a governor-appointed member of the Oregon State Advisory Committee on History Preservation and currently serves on the boards of UO's Center for Latino/a and Latin American Studies (CLLAS), UO's Center for Environmental Futures, the Public Humanities Network of the Consortium for Humanities Centers and Institutes, and the School for Advanced Research. The son of Mexican immigrants, his commitment to social justice and overall approach to teaching, research, and service is rooted in his experience being born and raised in East L.A.
About the Project Team
The Casa y Comunidad team is comprised of faculty, librarians, students, filmmakers, and policy experts with experience developing applied digital humanities projects, working with community-based organizations, and centering the stories of vulnerable immigrant populations. The team includes Lucero Cortez (a Latinx video expert and native Oregonian), who serves as the lead filmmaker and editor of the web series and website; Franny Gaede (Director of Digital Scholarship Services, UO Libraries), who serves as the project expert in design and management of open-access content; Nadya Barba Ramirez (Master's in Public Administration student at UO), who serves as the project expert for bilingual outreach with state-level policymakers and Latinx-serving organizations; Roberto Franco (Assistant Director of Rental Housing Resources and Development, Oregon Housing and Community Services Department), who serves as a key expert on immigrant housing issues; and Carmen Xiomara Urbina (Deputy Director, Oregon Department of Education), who serves as a key partner for disseminating Casa y Comunidad to Oregon's school districts.
Project: Casa y Comunidad: Latinx Housing in Oregon