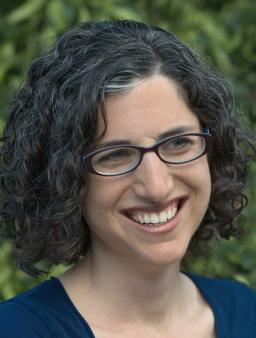 Project Description
For the hundreds of thousands of Latinx youth living in the Deep South—many of whom are children of immigrants who settled during a wave of migration in the 1990s—it can be challenging to parse how they fit into the standard schoolbook history of a black-and-white South. Yet, the history of Southern Latinx communities dates back over a century. Julie M. Weise's 2015 book, Corazón de Dixie: Mexicanos in the U.S. South since 1910, pioneers scholarship on this under-studied subject, illuminating the lives of Mexican merchants and laborers in interwar New Orleans, Mexican sharecroppers in the Mississippi Delta, bracero guest workers in Arkansas, migrant workers in rural Georgia, and immigrant settlement in the exurbs of Charlotte in the nineties. 
In 2018, Weise was awarded a Public Engagement Seed Grant, which she used to collaborate with a team of media-savvy Latinx community leaders, college students, and a video editor to create the "Nuestro South" podcast. Hosted by Daisy Almonte, Axel Herrera, and Bryan Mejía, co-produced with Erik Valera and the nonprofit organization LatinxEd, and edited by Dorian Gómez, the podcast filters historical scholarship on Latinx people in the South through the lens of young people who are discovering and celebrating their roots in the region. 
With the Fellowship, Weise and her collaborators will build on the success of the podcast, road tripping around the South to shoot and edit a five-part YouTube series. In each stop on their trip, the college student hosts will interview Southerners about their and their families' connection to local Latinx history, retell the stories of Mexican immigration to the area, and engage local young people in conversations about the past. Through this collaborative process, the "Nuestro South" video series and accompanying social media engagement will give Latinx youth a platform to explore their identities, shape their narrative of belonging, and see reflections of themselves in historical figures who worked, raised families, and fought for justice in the U.S. South.
Biography
Julie M. Weise is an associate professor of history at the University of Oregon. Her work as an interdisciplinary scholar explores themes of identity, citizenship, migration, race, and nations in hemispheric and global context. She is the author of Corazón de Dixie: Mexicanos in the U.S. South since 1910 (University of North Carolina Press, 2015), winner of the Merle Curti Award from the Organization of American Historians. Weise is the recipient of a 2018-19 Whiting Public Engagement Seed Grant, which she used to co-produce the "Nuestro South" podcast. She has written for Time, the San Francisco Chronicle, and the Los Angeles Times, among other outlets, and has been interviewed about immigration by Univision.com and NPR.
Project: "Nuestro South" Video Series