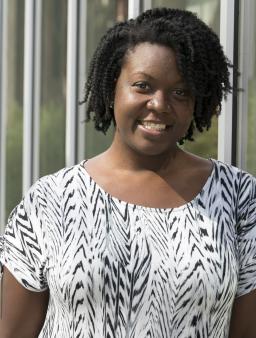 Project Description
As news of school shootings continues to break with agonizing frequency across the United States, school districts have taken measures they claim will keep students safe. Metal detectors, armed guards, and active-shooter lockdown drills are now commonplace. These changes in school security, however, are often at odds with a peaceful and healthy learning environment, contributing instead to a culture of fear and anxiety. The stories and images that emerge from "lockdown culture"—a seven-year-old writing a goodbye note to her parents on her arm during a drill, and a photo of a tiny girl balancing herself on a toilet at home as she has been trained to do at school—are harrowing reminders of the trauma children routinely experience at school. 
In New Jersey, recent laws have allowed prison guards and police officers into schools. The South Orange-Maplewood School District, which is pocketed between two of the wealthiest white and poorest Black and Hispanic areas of the country, is feeling the effects of the resulting shifts in school culture. Race and class disparities have come to a head often in this area—for example, a 2014 lawsuit against the district revealed data showing that black students are much more likely to be disciplined than white students—and as a result, local debates over education and school security necessarily intersect with issues of race and segregation.
With her Fellowship, Khadijah Costley White will explore media coverage of school shootings and the human consequences of lockdown culture in South Orange-Maplewood. White will produce short films featuring portraits of students, parents, and staff describing their experiences with school security, and will then screen the films in a series of community discussion events. Each event will bring parents, students, and community members together with local policy makers from the Board of Education to think deeply about how to balance security with learning and how race intersects with these complex issues.
Biography
Khadijah Costley White is an assistant professor of journalism and media studies at Rutgers University. Her research is centered on race, gender, and politics in the media, and her writing has appeared in The Atlantic, The New York Times, The Root, Huffington Post, BBC, The Philadelphia Inquirer, the Los Angeles Times, Quartz, Gizmodo, Buzzfeed, and others.  Prior to her career in academia, she worked as a journalist on an Emmy-nominated team at NOW on PBS, served as a White House intern on the Obama administration's Broadcast Media Team, and taught elementary school. White is also the executive director of SOMA Justice, a community non-profit which works on issues of race and equity in South Orange and Maplewood, NJ.
Project: Security, Trauma, and Schools: A Film-Centered Community Dialogue