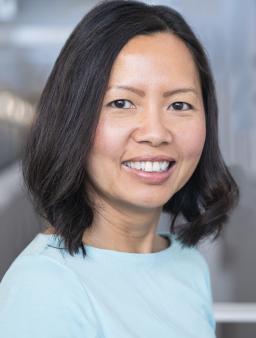 University of California - Merced
Project Description
The most familiar history of California's Central Valley tells the story of midwestern farmers fleeing the Dust Bowl and evokes Dorothea Lange's iconic images of white migrant labor and rural life. But this region, which provides more than 25% of the nation's food, has also been a site of conquest, state violence, and forced relocation. To truly understand Central Valley residents' complex histories, everyday lives, and creative contributions, we must expand the lens to include overlapping waves of migration – including most recently the resettlement of Southeast Asian refugees in the 1970s and 1980s, Central American migrants arriving in the 1980s, and Syrian and Afghan refugees settling since the 2010s – and, more importantly, the perspectives of refugees themselves. 
Recognizing the need for a rich, nuanced understanding of the different people and cultures that have shaped the state's history, in 2019 California legislators proposed a law that would require all California high school students to take an ethnic studies course. The bill has since been put on hold as lawmakers, educators, and residents consider how to craft the curriculum. 
Meanwhile, Ma Vang and the Critical Refugee Studies Collective (CRSC)—a group of scholars dedicated to centering refugees' experiences in research, education, and public initiatives—have begun to meet the need for inclusive and representative curriculum head on in Merced County. In 2017, the CRSC organized a Refugee Teaching Symposium, which assembled teachers, refugee students, and their parents to discuss how schools can incorporate refugee worldviews into curriculum. Vang will use the Fellowship to build on the symposium's momentum and launch the Refugee Teaching Institute, a series of public workshops facilitated by scholars and educators that will bring high school teachers together with refugee students and parents to collaborate on lesson plans that reflect refugees' histories and culture; the work will also incorporate the dispossession of indigenous Miwok and Yokut peoples and the relocation to the region of African-Americans from the U.S. South. With strong support from Merced County schools, the Refugee Teaching Institute is poised to build a foundation for long-term educational partnerships that translate refugee knowledge into curriculum and expand narratives about life in the Central Valley.
Biography
Ma Vang is an assistant professor of history & critical race and ethnic studies at the University of California, Merced. Her research focuses on critical race theory, critical refugee studies, feminist epistemologies, war and U.S. imperialism, and Hmong, Southeast Asian, and Asian American histories and cultures. She is a founding member of the Critical Refugee Studies Collective, a four-year initiative funded by the University of California Office of the President; co-editor of the Critical Refugee Studies book series at the University of California Press; and chair of the critical race and ethnic studies major at UC Merced.
Project: Refugee Teaching Institute