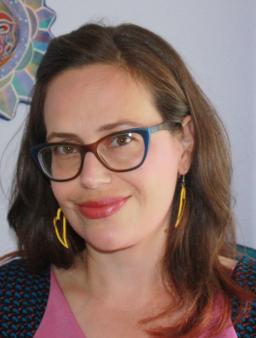 Rutgers University-Newark
Project Description
In 1966 the Enoch Pratt Free Library in Baltimore, MD, published the first issue of Chicory, a magazine of poetry and art by Baltimore residents edited by local poet Sam Cornish. In the ensuing two decades, Chicory became the hub of a network of Black cultural production and activism in Baltimore, publishing pieces by residents with little editing, including snippets of overheard conversations and poems shared orally with editors. The magazine functioned as a public forum where community members, from children to elders, could use poetry to comment on politics, debate ideas, and imagine new worlds. Before it ceased publication in 1983, Chicory helped to develop a specifically African-American literary aesthetic, and in 1969, the Baltimore Afro-American called it, "The most authentic microphone of black people talking ever devised."

The story of Chicory— rediscovered by Mary Rizzo after falling into relative obscurity and fully digitized in collaboration with Pratt Library—overturns the usual narrative of Baltimore's Black history, which sees the riot in 1968 as the starting point of an inexorable decline leading to increased poverty, drug use, and violence, culminating in the 2015 uprising. Looking at Baltimore through the lens of Chicory reveals Black working-class neighborhoods as vibrant sites of cultural, social, and political activity. In its pages, debates raged over Black Nationalism and revolutionary Marxism and women and men questioned gender roles in the family, at work, and in society. Meanwhile, activists built new institutions from Black Power schools to bookstores to empower local communities.

In 2018, Rizzo used a Whiting Public Engagement Seed Grant to create the Chicory Revitalization Project, hosting civic dialogues where young people interpreted and responded to poems from Chicory as historical sources. In collaboration with the Enoch Pratt Free Library, the nonprofits Writers in Baltimore Schools and Dewmore Baltimore, and Bard Early College High School, Rizzo will use the Fellowship to co-create a traveling exhibition about Black cultural activism in Baltimore from the 1960s-1980s as told through the story of Chicory. Middle and high school students in Baltimore will lead the curatorial process, defining themes and identifying which historical issues are most relevant to their lives today, and will work with Rizzo and undergraduates at Rutgers-Newark to write interpretive text and create accompanying audiovisual materials.

The exhibition will launch at the Central branch of the Pratt library, Baltimore's free public library system, before touring the state. By involving young minds in the activation of a historical record of Black Baltimore's resilience and creativity, the Chicory exhibition will connect past and present to resonate with Maryland audiences across generations.
Biography
Mary Rizzo is a public historian and associate professor of history at Rutgers University-Newark. Prior to joining the faculty at Rutgers, she served as the associate director of the New Jersey Council for the Humanities and as the public historian in residence at the Mid-Atlantic Regional Center for the Humanities at Rutgers-Camden, where she created the Telling Untold Histories Unconference. She is the recipient of a 2017 Teaching Award for excellence in teaching NJ history from the New Jersey Studies Academic Alliance and a 2018-19 Whiting Public Engagement Seed Grant for her work on the Chicory Revitalization Project. Rizzo is on the advisory committee for the award-winning Queer Newark Oral History Project, serves as co-chair of the Gender Discrimination and Sexual Harassment committee for the National Council on Public History, is on the editorial board of New Jersey Studies: An Interdisciplinary Journal, and is the author of Come and Be Shocked: Representing Baltimore from John Waters to The Wire (Johns Hopkins University Press, 2020).
About the Project Team
This project has four main collaborators. Writers in Baltimore Schools and Dewmore Baltimore are both nonprofit community organizations dedicated to providing opportunities for young writers to develop their voice and to make positive change in the city. Bard Early College High School gives Baltimore students the opportunity to earn college credit while in high school through a curriculum that focuses on social justice. Students affiliated with each of these organizations will co-create the traveling exhibit with students at Rutgers University-Newark, create interpretive material, and serve as youth ambassadors for its tour.

Enoch Pratt Free Library is the Baltimore free public library system with 22 branches throughout the city. The original publisher of Chicory, Pratt library will support this project by developing programming around exhibit themes and touring the exhibit through 12-24 library branches. 
 
Project: Cultural Activism and the History of Black Baltimore: A Traveling Exhibit by and for Youth