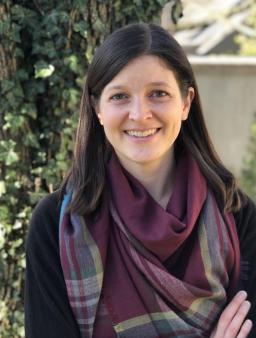 Project Description
Melissa Jacquart and the Bringing Philosophy to Science Fairs team will pilot an after-school Philosophy & Science Fair Club for 7th and 8th-grade students in Cincinnati. Jacquart will partner with the University of Cincinnati's Center for Public Engagement with Science and the Greater Cincinnati STEM Collaborative to create lesson plans designed to introduce students to the philosophical and other humanistic aspects of science by identifying a theme, such as space exploration or climate change, and then deploying philosophical methods of inquiry to deeply investigate it. For example, students may consider how scientists' intellectual context and worldviews impact the scientific method and process of discovery, or the role trust plays in the public's understanding of scientific findings. Over the course of fifteen weeks, students will develop individual projects related to the shared theme and informed by philosophical discussion. The club will culminate with each student entering their project in the Southwest Ohio Science and Engineering Expo Science Fair, one of the nation's largest student science fairs.

The judges were drawn to the way this project bridges the humanities and the sciences and saw great potential to spark dialogue across fields too often understood as polar opposites. They saw this project as one that teaches children cross-disciplinary inquiry skills that are indispensable to civic literacy and described it as representing an important avenue for demonstrating the ways that the humanities are essential. Without the humanities, they observed, we can't fully understand why science matters. The judges were also impressed by the thoughtful plans to expand the project after the Fellowship year by translating lesson plans into an easily reproducible model and hosting a series of events to teach fellow philosophers from a variety of backgrounds how to lead Philosophy & Science Fair Clubs in the future. Given the robust networks of advocates and practitioners of Philosophy in the Schools, this innovative project seems poised to find enthusiastic adopters.  
Biography
Melissa Jacquart is an Assistant Professor in the Philosophy Department at the University of Cincinnati and Associate Director for the Center for Public Engagement with Science. Her research focuses on epistemological issues in the philosophy of science, specifically on the use of models and computer simulations in astrophysics. She also examines the role philosophy can play in general public understanding of science, and in science education. Her interests include values in science, science policy, feminist philosophy, and philosophy of education, particularly developing effective teaching methodologies for philosophy. 
Jacquart has been a postdoctoral researcher in the Philosophy Department at the University of Pennsylvania and the Carnegie Observatories. She received a PhD in Philosophy at Western University, where she was also a member of the Rotman Institute of Philosophy.
About the Project Team
Greater Cincinnati STEM Collaborative (GCSC) is a non-profit that aims to provide rich STEM learning experiences for students, with emphasis on targeting underserved and underrepresented students. GCSC's signature programming is afterschool clubs for K-12 students, in which students immerse themselves in a hands-on STEM skill-building project for several weeks, while also gaining exposure to a variety of STEM career possibilities.

University of Cincinnati (UC) Center for Public Engagement with Science (PEWS) is an initiative to expand and enrich the interface between science and the public to the benefit of all stakeholders. Central to PEWS's approach is developing innovative forms of science engagement by drawing on cross-disciplinary expertise, most notably philosophy and other humanities. Rather than focusing public outreach efforts on scientific facts, the PEWS approach to public engagement cultivates conversations around complex issues like trust in science, political polarization, identities and worldviews, and understanding scientific methods and its social structure.
Project: Bringing Philosophy to Science Fairs