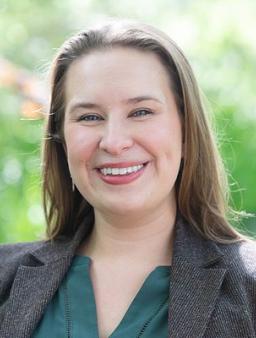 Project Description
Among the many scholarly and popular investigations of the history of Chicago, no comprehensive effort has ever offered a longitudinal representation of Chicago as an Indigenous space from before colonization to the present. Indigenous Chicago – a collaboration among Carleton College, the Newberry Library, the Chicago American Indian Community Collaborative, and other members of the Chicago Native community – will investigate this long history and create an exhibit, curricular and digital mapping materials, and an oral history project.

This project constitutes a multi-pronged effort to amplify the voices of the Chicago Native community across educational, museum, and other public contexts. The current phase of the work builds on a multi-year process through which members of the Chicago Indigenous community identified and expressed a need to expand the public's understanding of Chicago's long Indigenous history, from pre-colonization to the present. The fellowship will support Meredith L. McCoy and the curriculum subcommittee in the creation of the curricular materials, to be developed and refined in close collaboration with Chicago educators.

The judges recognized that this initiative addresses a major gap in Illinois state education and saw McCoy as an exemplary co-leader of the curricular aspects of this ambitious, multifaceted project. Her impressive scholarship combined with her background as a public-school teacher will help facilitate the success of the project's carefully articulated plan to coordinate among an exceptional range of experts. Ultimately, they felt that this range and the involvement of strong institutional partners would ensure the project will have both significant reach and lasting staying power.
Biography
Meredith McCoy (Turtle Mountain Band of Chippewa descent) is an Assistant Professor of American Studies and History at Carleton College. Her research examines how Indigenous families, educators, and community leaders have long repurposed tools of settler violence into tools for Indigenous life. McCoy has previously worked as a middle school teacher, a Policy Assistant at the White House Initiative on American Indian and Alaska Native Education, and an instructor at Turtle Mountain Community College and Freedom University.
About the Project Team
The core project team for the Indigenous Chicago project includes Dr. Meredith McCoy, Dr. Blaire Topash-Caldwell, Dr. Rose Miron, Analú López, and Sarah Jimenez. Blaire Topash-Caldwell (Pokagon Band of Potawatomi) is an Assistant Professor of Anthropology at the University of Massachusetts – Boston, a former staff member at the Newberry, and a former tribal archivist. Rose Miron, current Director of the D'Arcy McNickle Center for American Indian and Indigenous Studies, is a historian whose work focuses on Indigenous public history and public memory within the Great Lakes. Analú López (Guachichil/Xi'úi), the Ayer Indigenous Studies Librarian at the Newberry, has expertise in archives and cultural heritage resources, as well as in Indigenous narratives about identity, language, and decolonization. Sarah Jimenez (M'Chigeeng First Nation) is the Program Coordinator for the D'Arcy McNickle Center at the Newberry.

The Indigenous Chicago project includes subcommittees for curriculum development, oral histories, public programming, exhibit planning, and digital mapping. Along with Miron and McCoy, eight of the Indigenous Chicago project's advisory board members (which includes members of the Chicago Indigenous community, tribal representatives from Indigenous nations removed from Chicago, and Indigenous scholars) serve on the curriculum committee. These advisors have experience working in K-12 schools and higher education, education research, and community organizing, and their collective expertise includes curriculum development, Chicago history, K-12 schools, Indigenous Studies, tribal archives, tribal histories, Indigenous language revitalization, and representations of Indigenous people in media.
 
Project: Indigenous Chicago