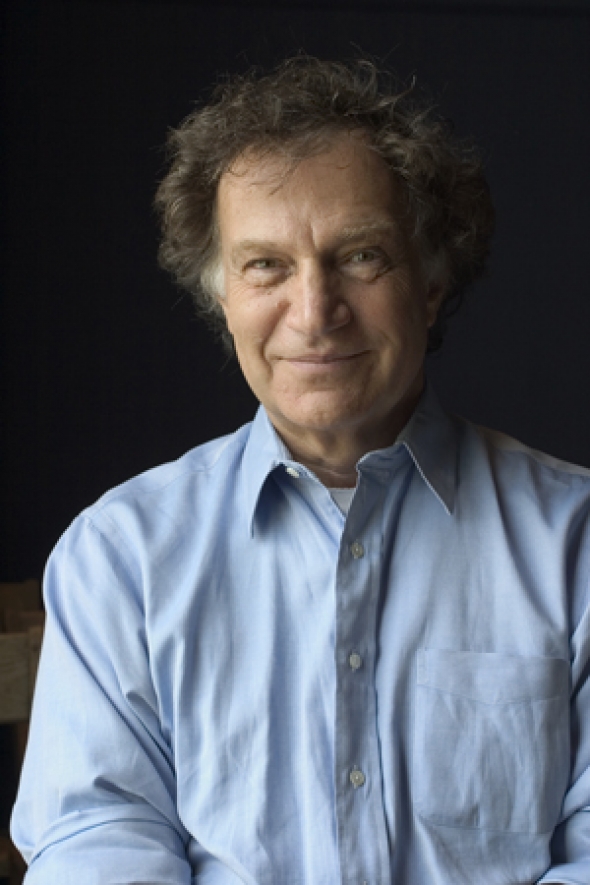 David Smith and the Transformation of American Sculpture
Published by Farrar, Straus & Giroux
From David Smith and the Transformation of American Sculpture: 
In the Voltri factories David found a bounty of industrial objects – springs, bolts, nails, hooks, spikes, balls, discs, tongs, calipers, clouds, anvils, and wheels. Some of the objects were, in David's words, "stopped in progress" or "in varying stages of finish." Most were newly obsolete. In photographs they seem expectant even though they radiate an anxiety of rejection, function lost, promise betrayed. David generally lived with scrap metal for a while, letting it "cure," before using it. In Voltri he had to work fast. He had a month before the show and the survival of the objects was at risk.
One of the factories has the stark grandeur of a pillaged or unfinished Early Christian church. With its huge arched portals and circular windows, the largest factory reminded me of the Baths of Caracalla or of the Roman aqueducts. In these spaces, no one, not even David, was big. How would he move through and settle into them without being overpowered by them? How could he do enough, make enough, be enough, to respond to the expectancies of an infinity of abandoned things? How would he contend with such quantities of history and desire?
He drew outlines on floors with chalk and arranged objects on the floor before raising them up and tack welding them to examine them upright. Some objects he changed, others he incorporated intact. What the object had been intended for seems a trace that can feel almost excruciating in its immediacy. At some point the sculptures would be moved outside, where they had to hold their own amid other industrial remnants.
For David the associations were overwhelming. Tracks reaching into the heart of the factory complexes evoked for him images of tracks along which enemies of the German state were deposited into concentration camps. "I felt the awe and the scared air, like one returning survivor after holocaust, and as I had felt, very young in Decatur, when I went through the window in my first abandoned factory."
During his life and for many years after his death in 1965, David Smith was widely considered America's greatest sculptor. While he remains a canonical figure, the tradition of welded steel sculpture that he was instrumental in developing can seem as obsolete as the image of the heroic hyper-masculine individualist with which he is often typecast. The richness and complexity of Smith's art are, however, astonishing. He worked across media and disciplines. He saw an object in six different ways at once and imagined sculpture as a metaphor of a metaphor of a metaphor. He transformed sculpture into a field that embraced not just painting and drawing but also engraving, photography, and even film.
Michael Brenson was an art critic for The New York Times and has curated exhibitions at MoMA PS1 and the SculptureCenter. He has organized and moderated conferences or panels at the National Gallery of Art, the Solomon R. Guggenheim Museum, the Chazen Museum of Art, the Rockefeller Foundation, and New York's Jewish Museum. He has been a Getty scholar, Guggenheim Fellow, Bogliasco Fellow, and Clark Fellow. He is a member of the sculpture faculty in Bard College's Milton Avery Graduate School of the Arts and a Visiting Senior Critic in the University of Pennsylvania's School of Design's Department of Fine Arts. He lives in Accord, NY.
The grant jury: Art critic, scholar, and curator Michael Brenson has devoted years to the volcanic life and work of the sculptor regarded as one of the most important artists of the 20th century. Mining essential material that he alone has had access to and making use of his own acute awareness of the political, social, and cultural history of the time, Brenson has constructed a vibrant map of a larger-than-life artist's trajectory, his fertile connections and friendships, his volatile relationships, his passion for art, artists, and work. Brenson's vividly colorful, scrupulously reported account is the first biography of Smith, who died in a car accident at the age of 59 at the height of his powers. In this intensely felt, brilliantly detailed exploration, Brenson aims, as he writes, "to document the essential flows and leaps of [that] extraordinary artistic creativity."