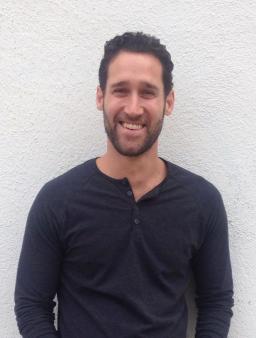 Philosophy & Religious Studies
California State University - Bakersfield
Project Description
The rate of incarceration in the United States is among the very highest in the world, but despite mass incarceration's pervasive effect on American culture and communities, the reality of the human condition both behind bars and upon release is too little seen and too often misunderstood. In California's Central Valley, a region with one of the largest incarcerated populations in the country, Michael Burroughs is leading the Humanities Beyond Bars Project in collaboration with California State University's Project Rebound and Historical Research Center to deepen understanding of the historical roots of imprisonment and its material and philosophical implications on people who live through it.

Following a tradition of influential thinkers turning a humanities lens on incarceration, from Socrates to Dr. Martin Luther King, Jr., Antonio Gramsci, Malcom X, and Michel Foucault, Humanities Beyond Bars builds on a series of public programs begun in 2018 featuring luminaries such as Angela Davis, incarceration scholars such as Dr. Brady Heiner, and formerly incarcerated CSU students. Burroughs and his collaborators will use the Fellowship to expand this public programming to include a symposium on mass incarceration and reimagining public safety, bringing together formerly incarcerated scholars, activists, and other thought leaders for community dialogue. 

Humanities Beyond Bars will also initiate an innovative oral history project focused on formerly incarcerated students, introducing a wider public to their life stories, experiences of re-entry after prison, and their unique successes and challenges while pursuing higher education. The recollections of formerly incarcerated students have never been systematically collected and, thus, this initiative will fill a substantial gap in historical knowledge related to the experiences of formerly incarcerated persons while serving as a central outlet for formerly incarcerated students to tell their stories. Their interviews will be audio- and video-recorded and stored on an open access web page hosted by the CSUB Historical Research Center.

Through a combination of live events, hands-on learning, and community-based research, Humanities Beyond Bars will fill significant gaps in public understanding of incarceration while building lasting relationships between formerly and non-incarcerated individuals.
Biography
Michael Burroughs is an associate professor of philosophy and director of the Kegley Institute of Ethics at California State University, Bakersfield. He also serves as vice president of the Public Philosophy Network and is a past president of the Philosophy Learning and Teaching Organization. Michael is also the founding editor of Precollege Philosophy and Public Practice, a journal devoted to advancing research in and on public philosophy. He has held leadership and academic positions at Penn State University (Rock Ethics Institute and Department of Philosophy) and UNC-Chapel Hill (Parr Center for Ethics and Department of Philosophy). In his work as an educator, he focuses on ethics, ethics education and moral development, philosophy of education, public philosophy, and social and feminist epistemology. In his work at the Kegley Institute, he strives to make philosophy and ethics accessible and engaging both at and beyond the university, including a focus on working with children and teachers in Pre-K and K-12 schools, senior citizens, and currently and formerly incarcerated persons. 
About the Project Team
The Humanities Beyond Bars team is composed of faculty and staff with extensive experience in creating public humanities programming, leading oral history projects and, also, in supporting and developing collaborative programming with and for formerly and currently incarcerated students. The team includes Dr. Brady Heiner (Founding Chair of the CSU Project Rebound Consortium and  Founder and Executive Director of Project Rebound at CSU Fullerton), who serves as advisor on all HBB activities; Christopher Livingston (Director of the Historical Research Center at the Walter Stiern Library at CSU Bakersfield), who serves as co-lead of the oral history project; and Romarilyn Ralston (Program Director of the CSU Fullerton Project Rebound Program), who serves as an oral history project consultant and interviewer. 
Project: Humanities Beyond Bars