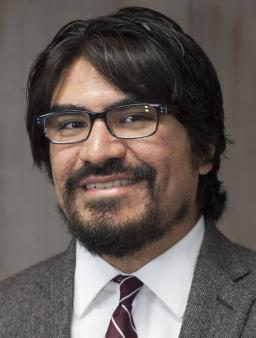 Project Description
Oliver A. Rosales and the Mapping Common Ground team will work with cultural heritage organizations and historic landmark sites in the San Joaquin Valley on classroom resources and a series of virtual and in-person events to teach teachers about history in rural California and train them to lead digital storymapping projects with their students. The San Joaquin Valley has a long history of segregation, but since 1900, the majority of residents – regardless of race – have had a shared agricultural background. And while rich in history, the region suffers from a lack of archives and resources that could help put its past into perspective.

This project will help uncover and contextualize rural California's histories of migration, agriculture, and civil rights by first bringing together a cohort of educators to visit landmark sites and attend seminars with history experts. Rosales and collaborators will also lead workshops on how to use storymapping technology, training teachers to involve students in the creation of digital projects that will embed them in the process of researching and preserving history. This phase of the project will culminate in the publication of freely accessible teaching modules associated with each historic landmark, which will help teachers meet California's new high-school ethnic studies requirement with depth and nuance. 

The judges were impressed by the way this project uses common ground – a connection to agriculture in the past and present – as an entry point to teach more complicated history in an area still marked by racial division. They also praised the participation of a range of experts, which will give breadth and heft to the seminars and resulting teaching modules. They cited the project's creative blend of traditional and digital teaching methods as another strength and especially appreciated that students are encouraged to understand family objects as historical artifacts and situate them in a wider regional history.
Biography
Oliver A. Rosales, Professor of History and former Faculty Coordinator of the Social Justice Institute at Bakersfield College, earned a B.A. in History at the University of California, Berkeley, M.A. in History at California State University, Bakersfield, and a Ph.D. in History at the University of California, Santa Barbara. He is also a former Visiting Faculty at the Bard College Master of Arts in Teaching Program and Visiting Fellow at the Hutchins Center for African and African American Studies at Harvard University. He is contributor to The Chicano Movement: Perspectives from the Twenty-First Century; Civil Rights and Beyond: African American and Latino/a Activism in the Twentieth Century United States; and The Journal of the West. He served on the Nominating Board of the Organization of American Historians and is Board Chair with California Humanities.
About the Project Team
Adam Sawyer is an Assistant Professor of Teacher Education, Director of Liberal Studies Program, and Coordinator of Bilingual Authorization at California State University, Bakersfield.  Professor Sawyer will assist in implementing teacher participation in professional development opportunities focused on digital mapping, family historical artifacts, and local histories throughout the San Joaquin Valley.  

Reyna Olaguez is Executive Director of South Kern Sol, a youth-led media outlet that reports compelling stories about the health disparities that exist in under-served communities across Kern County. Youth journalists from Kern Sol News will participate in marketing and promoting public humanities activities to stakeholder groups.

Various cultural heritage groups across the San Joaquin Valley will participate as heritage interpreters for local landmarks, including the Friends of Allensworth, Filipino American Historical Society Delano Chapter, and Cesar Chavez Foundation.  
Project: Mapping Common Ground: Agriculture, Labor, and Migration in Rural California