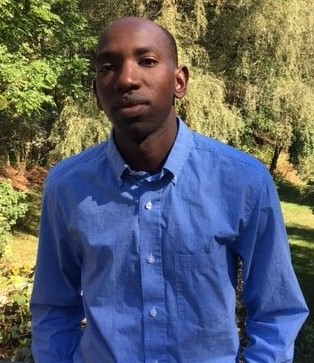 Expected Publication Date:
To be published by Random House
In the East African nation of Burundi, civil war raged for more than a decade between the Hutu and the Tutsi. In creating a portrait of his life, his family, and his childhood experiences during this long war, the author's personal narrative intersects with the larger currents of history. It is layered with his perspective of living in America for eight years, finding this new home both a privilege and a source of longing and pain. The book is at once a testament to the enduring traditions of Burundian culture, and a deeply researched investigation of the country's political and cultural history, from the effects of colonial exploitation to the recent conflict. The story of resilience, diaspora, and the refugee experience is also the intimate story of a family, and of a young man making sense of what remains.
Pacifique Irankunda was born in Burundi and came to America at the age of 19 as a scholarship student at Deerfield Academy. His first published work, "Playing at Violence," appeared in The American Scholar and won a 2015 Pushcart Prize. He graduated from Williams College in 2013 with a degree in psychology and political science. He lives in Williamstown, MA.
The grant jury: A radical innocence infuses this luminous, beautifully wrought narrative of growing up amidst the violence of civil war. What surety of writing! And not just in the poetic beauty of individual sentences, but also in the mature control of the book's structure. Despite the complexity of what Pacifique Irankunda has lived through, his voice is direct, the stories like pure running water on the page. As a child, this young Tutsi listened, rapt, to the stories the elders told before the oral tradition of thousands of years, long under threat from the encroachment of colonialization, was wiped out by war. In his peerless testimony, as transparent as it is true, he brings the reader into the deep waters of genocide, diaspora and the refugee experience. This will be recognized as one of the most astonishing debuts of a generation.