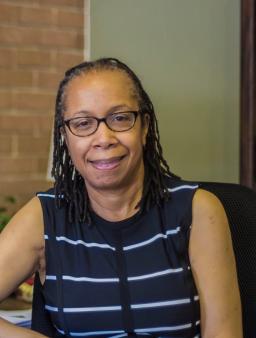 Project Description
African Americans have been an integral part of the history of Clemson, South Carolina, and of the university housed there since its founding. For Rhondda Thomas, the town – once named Calhoun after the proslavery American statesman who owned a plantation at its heart – serves as a sort of microcosm of the Black experience in America over time. She will use the Fellowship to create Black Clemson, a traveling museum exhibition, and design a series of public events illuminating this history.

The project builds on Thomas's ongoing Call My Name initiative, which has digitized over 2,000 primary documents related to early Clemson history, including slave inventories, prison records, labor contracts, photographs, and correspondence. The new exhibition, designed alongside a team of community collaborators, will draw on this trove to tell the stories of enslaved people, sharecroppers, convict laborers, wage workers, and Clemson students, faculty, and staff as well as community institutions including churches, schools, and the Littlejohn's Grill nightclub-restaurant-hotel, where musicians such as James Brown and the Supremes performed.

As Black Clemson travels to ten sites across South Carolina over two years, Thomas will partner with local organizations on events to publicize and discuss the histories it presents, creating spaces where visitors can engage with the richness of this vital piece of American history.
Biography
Rhondda Robinson Thomas is an associate professor of English at Clemson University specializing in early African-American literature, culture, and history. She is the principal investigator for Call My Name, a project supported by a grant from the National Endowment for the Humanities to record oral histories and digitize and present thousands of primary documents related to African-American history in nineteenth- and early twentieth-century Clemson. She is the author of Claiming Exodus: A Cultural History of Afro-Atlantic Identity, 1774-1903 and co-editor of The South Carolina Roots of African American Thought, A Reader.
Project: Black Clemson: From Enslavement to Integration