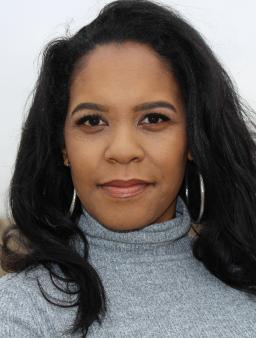 Gender and Women's Studies
University of Illinois Urbana-Champaign
Project Description
Ruth Nicole Brown will use the Fellowship to expand Black Girl Genius Week (BGGW), a series of humanities-based workshops for African-American middle- and high-school-aged girls, to Chicago, San Diego, and Columbia, South Carolina. In 2006, responding to a need for spaces where Black girls and women are seen and valued by each other, Ruth Nicole Brown created Saving Our Lives Hear Our Truths (SOLHOT), a collectively organized community practice for Black girls to come together, and celebrate the multiple meanings of Black girlhood. After a decade of honing SOLHOT with communities, Brown designed BGGW, a structured set of after-school and weekend activities centered on humanistic inquiry that amplify the collective power of Black girls, recognize them as experts of their own lived experience, foster deep critical thinking skills and creative practices, and exemplify genius.

During each BGGW, Brown and SOLHOT "homegirls" – other African-American humanists and artists, including National Book Award-winning poet Nikky Finney – gather with students, cultural workers, and local residents for intensive discussion of culture and politics relevant to the experiences of Black girl- and woman-hood, including works of fiction, poetry, autobiography, music, and visual art chosen along with the young participants. The sessions incorporate writing, digital media, and performance as interpretative tools, adopting a celebratory tone to embrace the students as knowers and creators of knowledge. Brown has piloted BGGW three times in central Illinois, refining the pedagogy and earning her campus's Award for Excellence in Civic Engagement.
Biography
Ruth Nicole Brown is an associate professor in Gender and Women's Studies and Education Policy, Organization, and Leadership at the University of Illinois at Urbana-Champaign. Her research documents, analyzes, and interrogates Black girls' lived experience and explores the gender and racialized power dynamics of collectivity, particularly as it relates to Black girlhood. Her book Hear Our Truths: The Creative Potential of Black Girlhood (Illinois, 2013), provides an ethnographic account of the creative processes Black girls rely on to make intelligible the ways power, creativity, spirituality, memory, and performativity structure meanings of belonging. Brown has written, performed and produced plays (Endangered Black Girls), music (We Levitate), and performance texts (The Rhythm, The Rhyme and The Reason; Black Girlhood: The Mixtape Remix; A Choreopoem for Johnnie) and curated photo performance exhibits (Necessary Truths: Reflections of African American Girlhood).
Project: Black Girl Genius Week