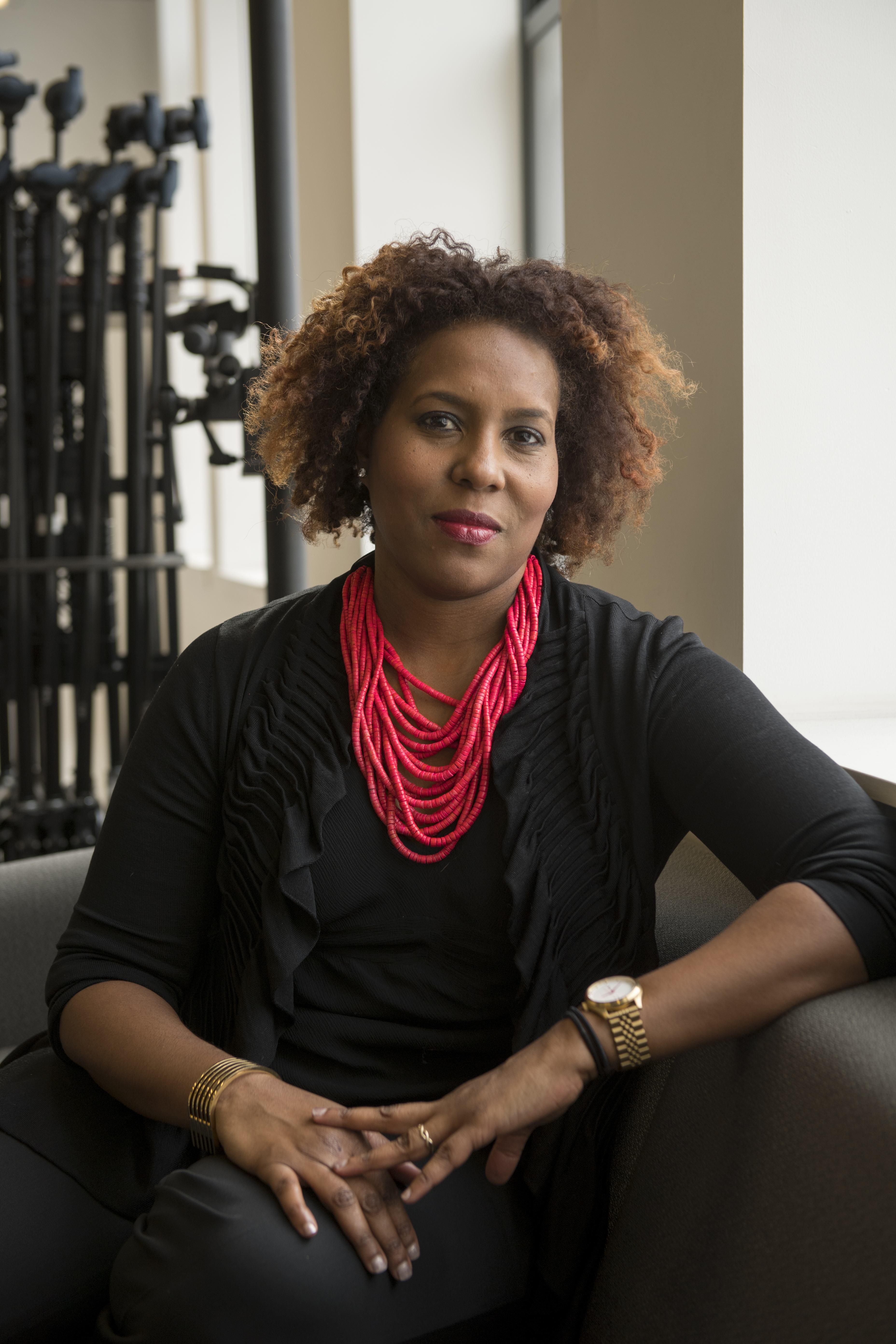 All the Rage: "Mississippi Goddam" and the World Nina Simone Made
To be published by Ecco/HarperCollins
The project:
A blend of criticism, memoir, and biography, All the Rage: 'Mississippi Goddam' and the World Nina Simone Made is a book about Simone's life and why she, in her cultural afterlife, has come to embody the struggles of contemporary America more than any other artist of the civil rights era. Through the story of Nina's most radical protest song, "Mississippi Goddam," Tillet reveals that Nina was not just a musical prodigy, but also as a prophetic voice, one whose vision of America shaped Tillet's own pursuit of justice as a writer, mother, and activist, as well as influenced several generations of Black artists and activists who continue to invoke Simone's legacy as they try to build themselves and this country in her image of freedom today.
 

From All the Rage:
I'd like to tell you that I grew up on Nina Simone's music and say that I've always been a radical feminist and a lover of Black people. But the truth is I didn't. I grew up on disco, funk, and sometimes soul, and on any given morning in the late 1970s, I'd wake up to my mother, a child born in 1955, on that opening bell of the civil rights movement and a jazz singer in her own right, playing Roberta Flack, Chaka Khan, and even Phyllis Hyman. Like so many of my hip-hop generation, I discovered Nina through snippets: first, through synthesized loops and rap samples and later in YouTube clips and movie soundtracks. 

When I did find her, or better put when she found me, I only knew her as a name drop. I was at the height of my own depression after having been violently raped in Kenya by a near-stranger ten months earlier. If Lauryn Hill hadn't made herself the heir apparent to Nina by putting gangsta rap's male bravado on blast, "So while you're imitating Al Capone, I'll be Nina Simone, and defecating on your microphone" in the Fugees' song, "Ready or Not," I would not have known Nina Simone existed.

In those intervening days and years between my finding Nina and her fully shaping me, I held onto to her as if she were a special gift that Lauryn bequeathed to me and no one else. I didn't play her music for my friends, or swap CDs, or let anyone know that I had begun to consume all things, Nina Simone. Sharing her seemed too great a risk because I sensed her trauma was, in a way, mine. Like Cassandra, that Greek goddess whose once gift of foresight was turned against her, I assumed that Nina's femaleness did not just make her more similar to me, but also destined her to a lifetime of being misheard or misunderstood.

"The name of this tune is Mississippi Goddam," so said Nina on stage at Carnegie Hall in 1964 to introduce her song. "And I mean every word of it!"  At first, much of her predominantly white audience giggled in response to her cheeky preamble. But when she started playing they soon realized that her show tune was not a bit, or a gag, but instead a Molotov cocktail backed by a mid-tempo beat.

It was her ultimate warning to America: Either end your violence against Black people or explode.
Salamishah Tillet is the Henry Rutgers Professor of African American Studies and Creative Writing and director of New Arts Justice at Rutgers University - Newark. She is a contributing critic-at-large for The New York Times and author of Sites of Slavery: Citizenship, Racial Democracy and the Post-Civil Rights Imagination (Duke University Press, 2012), and In Search of The Color Purple: The Story of an American Masterpiece (Abrams, 2021). In 2003, she and her sister, Scheherazade Tillet, founded A Long Walk Home, an art organization that empowers young people to end violence against girls and women. She lives in Newark, New Jersey, with her two children and life partner.
The grant jury: An ambitious and incisive mix of cultural criticism, biography, and memoir, this much-needed book frames the necessity and beauty of Black women's rage through the lens of a towering figure in American music. Salamishah Tillet, a critic and academic who produces consistently vital work, is a pleasure to read; through this fresh take on Nina Simone, we will understand not only her legacy but her ongoing vitality in American popular culture and the politics of social change. Tillet is giving us the book that Nina Simone deserves.