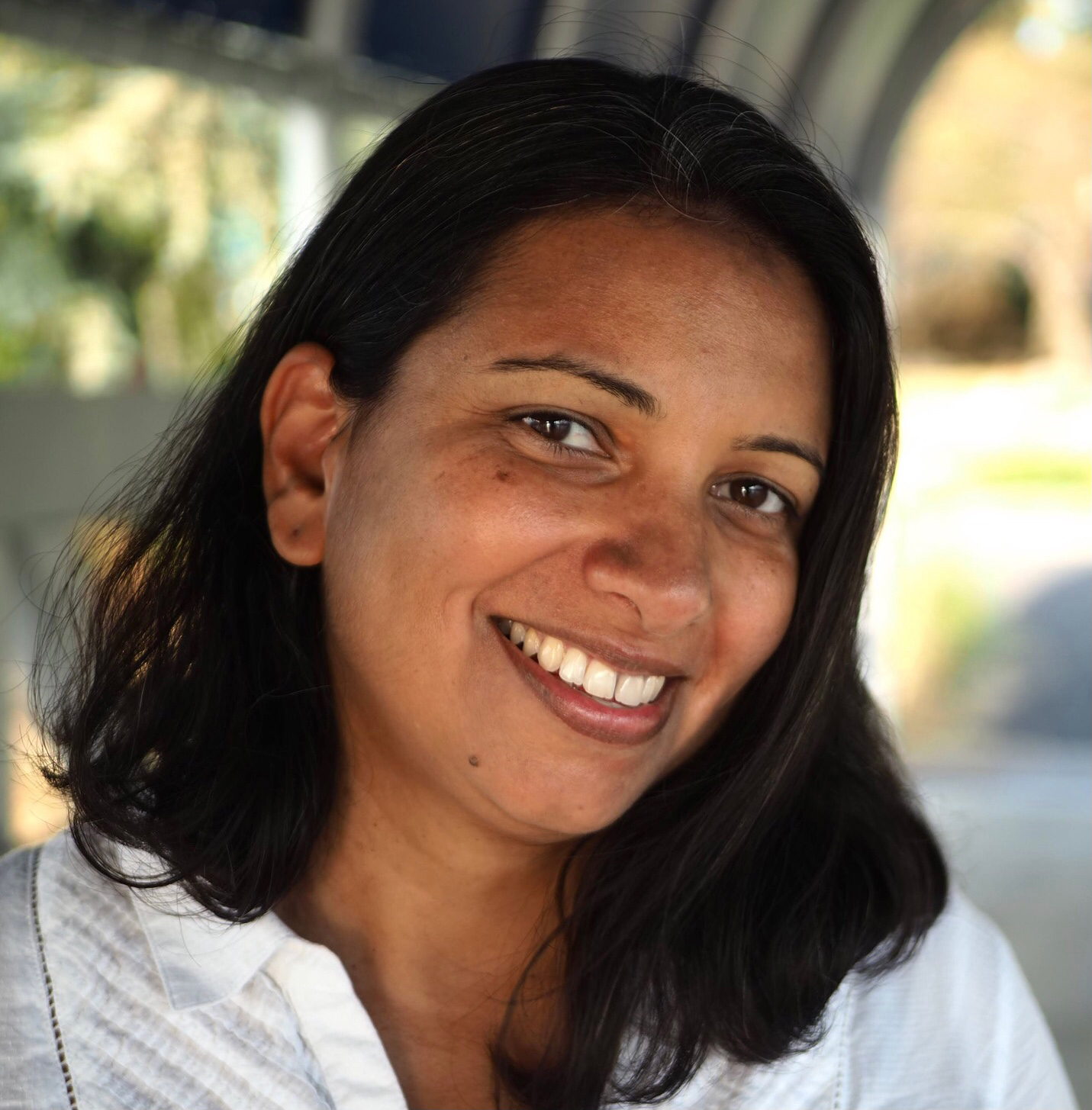 To be published by Milkweed Editions
The project:
Governing Bodies is a lyrical manifesto and an ethical reckoning of the ways earthly bodies are controlled by and liberated from colonialism, capitalism, and speciesism. The book intertwines the story of the author's paternal grandfather, who quit his job as a civil engineer in colonial Burma to become a water diviner and join the Freedom Movement in India, with the author's own journeys as a civil engineer, writer, and activist. It foregrounds the rights of animals, the mythology and meanders of rivers, and the strength and vulnerability of the earth. Governing Bodies inhabits liminal spaces and acts as a catena, linking wide-ranging subjects from personal and planetary grief to invisible inheritances, and asks what it means to embody nonviolence.


From Governing Bodies:
What you must understand is that when I tell you a story about my body, I cannot separate it from a story about water. And a story about water is also about family. And a story about my family is rooted in a story about the earth. And when I tell you about the earth, I must tell you about elephants and chimpanzees, cows and chickens, coral and trees, monkeys and bees. What harms one body, harms all bodies. Like tributaries to the same river, our stories are entwined. 

The Irrawaddy River in Burma is named after the mythical, multi-trunked white elephant Airavata, whose name is derived from the Sanskrit word Iravat, "one who is produced from water." 

My family history is a story produced from water. If I were to trace my grandfather's engineering career, I'd follow it down the Irrawaddy River. If I were to trace mine, I'd follow it from streams in the Catskill Mountains through aqueducts and tunnels to New York City's pipes and faucets. My experience is also in the Yosemite Valley—Sierra Nevada snowmelt that gravity carries to San Francisco. It is on rooftops and in rain barrels in Cameroon; in buckets in the Sanaga River. 

These lines of Alfred Lord Tennyson were passed down in my family from my grandfather to my father to me: 
 
And out again, I curve and flow
To join the brimming river, 
For men may come and men may go, 
But I go on forever.

Thatha, my paternal grandfather, worked for the British in Burma before moving his family back to southern India in the 1930s to pursue a life of activism in the Tamil Nadu town of Kallakurichi. This was my grandfather's attempt to practice nonviolence while the society around him was teeming with oppression, from both colonialism and the caste system. Thatha traded in his civil engineering post and became a water diviner to develop wells for communities previously denied access to water. Water and sanitation were closely linked to social justice. 

My father—the youngest of Thatha's thirteen children—was born into this utopian experiment in Kallakurichi. Revolution began by learning to spin. The children all wore homespun khadi clothes. Education was learning the landscape, climbing trees, drawing water, and reciting poetry. 

My father grew up studying Sanskrit and English in addition to speaking Tamil at home. Each day, he copied a page of the dictionary by hand and memorized Shakespeare, Tennyson, Goldsmith, and others from a poetry collection Thatha gave to him. My father gave me this worn copy of Memory Work and Appreciation, so that I could also recite the same poems "by heart." This book of British verse was the only physical artifact passed on between our three generations. 

I never met my grandfather but found it curious that Thatha, who quit the British in Burma to join the freedom movement in India, showered his children with the oppressor's literature. But I later realized that relationships are complicated, and perhaps non-cooperation need not apply to poetry. 

When I was 25 years old, I recited those lines of Tennyson to my father at Good Samaritan Hospital, in New York, where I was born. I didn't know he was going to die, or if he heard me. My father left the world in the same place I entered it.
Sangamithra Iyer is an engineer and environmental planner. Her writing has been published by The Kenyon Review, n+1, Creative Nonfiction, Hippocampus, and Newtown Literary and has been anthologized in several essay collections. She was an Emerging Writer Fellow at Aspen Summer Words and a finalist for the Siskiyou Prize for New Environmental Literature. She has been the recipient of a Pushcart Prize and a Jerome Foundation Literature Travel/Study grant and residency at the Camargo Foundation. She served as an editor of Satya magazine, focused on animal advocacy, environmentalism, veganism, and social justice.
The grant jury: This project brims with loveliness; Iyer writes about family and ecology and the legacy of colonialism with enduring insight and gentle, heartbreaking passion. She delivers a subtle, meditative exploration on grief and nonviolence, an international and intergenerational voyage through shared histories and a consideration of what we owe to each other and the natural world.