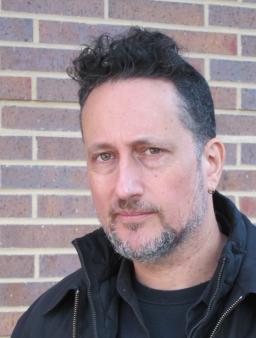 Comparative Media Studies and Writing
Massachusetts Institute of Technology
Project Description
One of the earliest groups of Muslims to settle in the United States risked their lives to come to the country amid the harsh restrictions on entry of the Asian Exclusion Era (1890-1940). South Asian men working under indenture-like conditions on British steamers jumped ship in northeastern ports and linked up with clandestine networks of their fellows to start new lives working in restaurants and factories across the country. Many made their way to Harlem, where they integrated through marriage into African-American and Puerto Rican communities, in effect "disappearing" into the neighborhood.
Vivek Bald will use the Fellowship to help complete a documentary film recovering the lost history of these men, their families, and their contributions to American urban life. The story unfolds from the perspective of Bald's collaborator, Bangladeshi-American playwright Alaudin Ullah, who is in search of answers about his parents' own path to Harlem. As the search ripples outward, the film illuminates a larger twentieth-century history of Bengali Muslim settlement, inter-marriage, and cross-racial community-making in U.S. cities. As part of the Fellowship project, Bald will also implement a digital crowd-sourcing project to collect and share more stories of the descendants of these immigrants.
Bald, who became a documentary filmmaker before pursuing his PhD, met Ullah in the 1990s. That encounter inspired the extensive archival research that culminated in Bald's book Bengali Harlem and the Lost Histories of South Asian America . The new documentary and website build upon this scholarly work, closing the circle to bring to life the family narrative that introduced Bald to this powerfully multicultural American moment.
Biography
Vivek Bald is a scholar, writer, and documentary filmmaker whose work focuses on histories of migration and diaspora, particularly from the South Asian subcontinent. He is the author of Bengali Harlem and the Lost Histories of South Asian America (Harvard University Press, 2013), and co-editor of The Sun Never Sets: South Asian Migrants in an Age of U.S. Power (NYU Press, 2013). His films include Taxi-vala/Auto-biography (1994) which explored the lives, struggles, and activism of New York City taxi drivers from India, Pakistan, and Bangladesh, and Mutiny: Asians Storm British Music (2003), a hybrid music documentary/social documentary about South Asian youth, music, and anti-racist politics in 1970s-90s Britain. Bald is an associate professor of Comparative Media Studies and Writing at M.I.T.
Project: In Search of Bengali Harlem