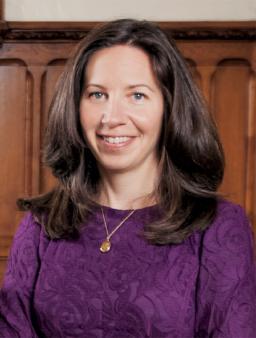 Project Description
As an archaeologist who has witnessed firsthand the damage inflicted by looting, Zoë Kontes is passionate about helping to protect our common cultural heritage. She is also a radio DJ who uses her award-winning skills as a teacher to intersperse one-minute talks on aspects of the classics into her music sets. With the Public Engagement Fellowship, she will bring all of these passions together to create a podcast called Looted on the illicit trade in classical antiquities, the first of its kind.
Each episode will use the story of a specific artifact from the ancient Mediterranean world to explore a larger topic, such as the looting of ancient sites; forgeries and the science behind determining the authenticity of classical artifacts; and what happens to cultural property during war. She will also delve into the issues around repatriation, through objects like a 4th-century BC gold funerary wreath concealed in a hollowed-out watermelon to be smuggled out of Greece. The podcast will include interviews with archaeologists and museum curators in the field to show how preservation and exhibition of antiquities work in practice.
In the continuing battle for the preservation of the world's cultural treasures, Kontes believes, public opinion matters. The stories she tells will not only let listeners in on the fascinating journeys museum objects take to their display cases; they also have the potential to help galvanize and translate ethical thinking into legislation, helping to curtail looting by bringing its impact to life.
Biography
Zoë Kontes is an associate professor and chair of the Department of Classics at Kenyon College. She holds a BA in Classics from Bowdoin College and a PhD in Old World Archaeology and Art from Brown University. She received a Fulbright Fellowship for graduate study at the American School of Classical Studies at Athens, and she has excavated in Sicily, Greece, and Cyprus. At Kenyon she teaches surveys of both Greek and Roman archaeology, as well as seminars on the illicit antiquities trade, ancient cult practice, and Athenian topography. Kontes was awarded a Teaching Fellowship from the Whiting Foundation in 2009, and the Kenyon College Trustee Teaching Excellence Award in 2013. Her courses are closely tied to her research interests, including issues of cultural property; in 2015 she wrote an op-ed on the repatriation of antiquities for the New York Times. She is also a DJ at WKCO 91.9 FM.
Project: A new podcast that tells the stories of illicitly traded antiquities